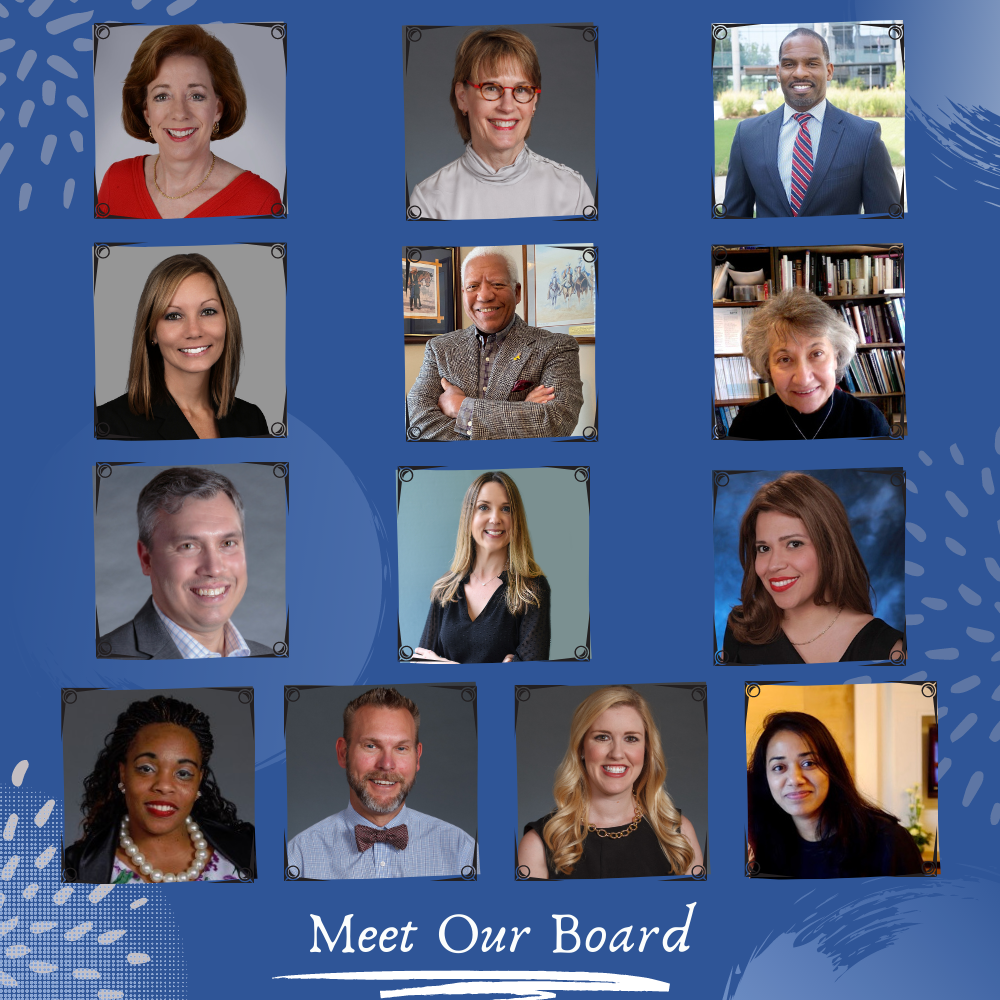 Susan Andersen, Founder and Executive Director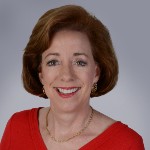 Susan Andersen is founder and executive director of ANSWER Scholarship, Inc. She has led ANSWER's growth since its founding in 2006, including its Mentors for Mom and Professional Development programs.
Andersen has received wide acclaim for her vision of a scholarship fund that would help mothers earn college degrees and achieve a better life for their families In 2020, The Charlotte Ledger named her to its inaugural class of 40 Over 40, an award saluting people aged 40+ who have made Charlotte a better place. Andersen was also named one of the city's 50 Most Influential Women by The Mecklenburg Times.
Previously, The Charlotte Observer's editorial board honored Andersen in its annual tribute to leaders whose good works enrich our region. She is also the recipient of the Heart of Grace Award from Pfeiffer University.
The Saturday Evening Post is among those who have profiled Andersen and her work. She has been featured or quoted in many local media outlets, including The Charlotte Observer, The Charlotte Business Journal, WFAE, and six local TV stations.
Andersen holds a B.A. in Business Administration from UNC Charlotte. She has two children: Emily is a graduate of Auburn University and David received his master's degree in aerospace engineering from Georgia Tech.
When Andersen isn't busy trying to build economic mobility in Charlotte one mom at a time, you'll usually find her on a bike.
Russell Blaise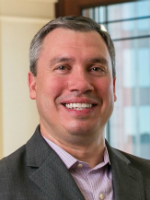 Russell Blaise is a patent attorney at Alston and Bird in Charlotte.  His practice focuses on helping inventors secure, protect, and monetize their innovations.  As a member of the firm's pro bono committee, he's always on the lookout for opportunities to give back to the community.  At ANSWER, Blaise sits on the Professional Development Committee in an attempt to ensure our Scholars are equipped with not only the education necessary to succeed, but other valuable skills that aren't taught in the classroom.
DeCora Cooper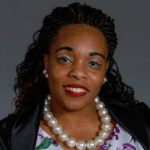 DeCora Cooper is a family self-sufficiency case manager with GraceMar Services. She has more than 10 years of experience in communications, case management, and administrative support services.
Cooper can relate to the educational endeavors of ANSWER moms.  She is a 2018 ANSWER alumna.  As a single mother, she attended college full-time while working and raising two children. Cooper earned a B.A. in Sociology from UNC Charlotte in May 2018 and is a member of its Black Alumni Chapter. She is also a children's advocate with the North Carolina Judicial Branch of Guardian ad Litem.
Today, she is the married mother of two, ages 22 and 15.
Nicole Ellis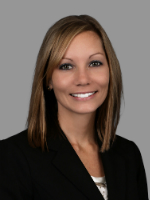 Nicole Ellis is a Senior Tax Associate with GreerWalker LLP. She has more than 10 years of experience in accounting, which includes 5 years of experience in tax compliance. She is a member of the Latin American Chamber of Commerce and she is a licensed Certified Public Accountant. Ellis has witnessed the challenges that come along with obtaining a college education. Growing up, her father, Mr. Jim Handy, was the dean of students for 30 years at El Centro Community College in downtown Dallas. Ellis' first "real job" was in the testing center at El Centro, assisting students as an exam proctor. Ellis earned a bachelor's of science in accounting from Flagler College – Tallahassee in May 2012.Today, she is married to her husband William and is a proud "dog mom" to her 1 year old irishdoodle name Riley.
Paula Goolkasian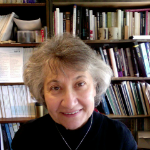 Paula Goolkasian is a professor emeritus at UNC Charlotte. She retired from her position as professor of psychology and director of cognitive science after 42 years at the university. Her interest in ANSWER stems from her long history of mentoring graduate and undergraduate students who worked in her Perception Lab on their dissertations, master's theses and undergraduate research projects.
Currently, she is an executive editor of The Journal of General Psychology, and on the editorial boards of The American Journal of Psychology and Frontiers in Psychology: Cognition.
She and her husband, Francis Martin, enjoy living at Lake Norman. They have a son, Christopher, who lives in Atlanta.
Susan Harper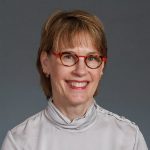 Susan Harper, Ph.D., is a business psychologist and human resources consultant specializing in leadership and professional development for Fortune 100, mid-market, government and healthcare organizations. Dr. Harper holds a master's degree in public health from Tulane University and a Ph.D. in organizational psychology from the University of Chicago. In addition to consulting, she has been an associate professor, teaching business students leadership and organizational behavior.
Sharon Kucia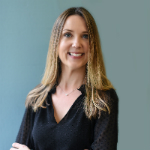 Sharon Kucia is a leader in the field of strategic planning and development, with more than two decades of leadership experience at consulting firms serving the Catholic Church. Her distinguished 24-year career gives her a wealth of knowledge and experience.
She was directly involved with the success of numerous organizational planning processes and capital campaigns in her years working for the Church. She has led consulting teams to raise nearly $700 million in funds for clients and served as a team member in securing over $1 billion in capital financing for the Church.
Kucia earned a B.A. in Political Science from Boston College and has attended Indiana University School of Philanthropy. She is a founding member and president of the Charlotte Chapter of Legatus, an organization for Catholic business executives.
Kevin MacMurphy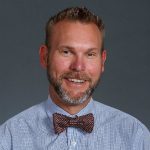 Kevin MacMurphy first connected with ANSWER in 2015, serving on and eventually leading the Professional Development Committee. The Professional Development Committee serves to support ANSWER scholars by providing meaningful development opportunities so that our scholars are equipped for success following graduation. As a committee, we also seek ways to facilitate valuable networking opportunities for our scholars. 
MacMurphy and his wife, Angela, have two children, Sully and Addie. MacMurphy leads the person lines group for ECM, a large Charlotte-based independent insurance agency.
Patricia Maruna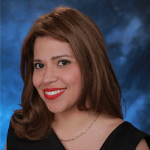 Patricia Maruna is an attorney currently with U.S. Bank where she works in risk management and compliance. Maruna earned her law degree from the University of Panama. She holds an LLM in International and Comparative Law from the University of Pittsburgh School of Law and completed the Program on Negotiation for Senior Executives at Harvard Law School. Maruna has been an ANSWER mentor since 2016. She also serves as secretary of the board of U.S. Bank Employee Development Network and council board member of Community in Christ Lutheran Church. Previously, she was vice president of the Executive Women of Lake Norman. Maruna is married to David, mother to Parker and David III, and step-mother to Zoë.
Felix Nater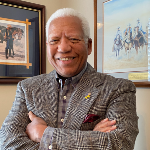 Felix P. Nater, CSC, is the president and owner of Nater Associates, Ltd., a human resource security management consulting practice focusing on workplace violence prevention consulting, workplace security consulting and security awareness.  Nater is retired from federal law enforcement as a United States postal inspector with more than 30 years of investigative, law enforcement, program management and security experiences. He is also a retired Army Reserve sergeant major. 
Nater is married to Elizabeth Jackson-Nater and they have 6 children.
Vidya Parthasarathy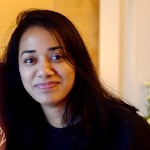 Vidya Parthasarathy is a director of analytics at TIAA. Parthasarathy has 20 years of experience helping global Fortune 100 companies make business decisions using data analytics. She currently leads the finance analytics team responsible for planning, forecasting and tracking performance of financial products using statistical modeling techniques. She is an active member of several business resource groups at TIAA, and volunteers for Junior Achievement, in addition to ANSWER Scholarship.
Parthasarathy is originally from the south of India and holds a Bachelors of Engineering degree in Electronics & Communication from one of the country's top universities. She earned an MBA in finance from the University of Chicago Booth School of Business through the executive MBA program, with sponsorship from TIAA. Parthasarathy and her husband, Praveen, have two children, Sahana and Nikhil. She enjoys yoga, books and spending time with her family.
Danielle Peoples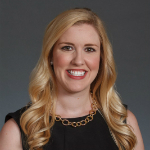 Danielle Peoples is a senior environmental communications consultant at Duke Energy. She is responsible for developing and implementing communication strategies to support events and activities related to the company's comprehensive coal ash management strategy. Peoples earned a bachelor's degree in environmental studies from Wofford College in 2011, thanks in part to an endowed scholarship. She is a member of the leadership team for Duke Energy's Leadership Development Network and a graduate of the E4 Carolinas Emerging Leaders program. In 2015, Peoples was named one of the Charlotte Business Journal's Emerging Energy Leaders. She has been excited to help implement ANSWER's professional development workshops and in March 2017, she represented ANSWER Scholarship in the SEED20 nonprofit pitch competition.
Brian Wallace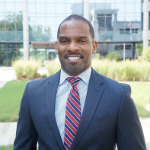 Brian Wallace is a Charlotte native and works as an operations vice president for LPL Financial. He received his B.S. in Business Administration with a concentration in accounting from the University of North Carolina at Chapel Hill, and his MBA from UNC Charlotte. Wallace is a firm believer that education is a critical component to enriching your life and realizing great career success. He also believes each of us must find a way to give back and pave the road ahead for those coming up behind us. For fun he enjoys running, attending sporting events, spending time with family and friends, and being a foodie.