Endowment funds scholarships so moms can attend college
Nonprofit News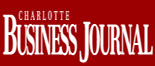 Premium content from Charlotte Business Journal by Todd Cohen
Date: Friday, October 28, 2011, 6:00am EDT
 As a student at UNC Charlotte, Susan Andersen paid a third of her tuition expenses with a four-year scholarship from the Charlotte Association of Insurance Women.
 "It was generosity I never forget," says Andersen, now a Charlotte-based sales director for Mary Kay Inc. "They made a huge difference for me."
 So after her divorce in 2005 following 22 years of marriage, Andersen created a $200,000 endowment at Foundation For The Carolinas to provide scholarships for mothers who are raising school-age children.
Since fall 2006, the endowment has provided 37 scholarships averaging more than $1,500 per year to 20 women. Now Andersen is trying to raise money to increase the endowment.
"We're trying to reach out to the community so we can grow this endowment so we can give larger scholarships to more women," she says.
In 2011, the endowment has received nearly $20,000, including $10,000 from the Leon Levine Foundation and the rest from local churches, family foundations and individuals.
Andersen, a native of Alabama, grew up in Delaware but has lived in Charlotte since 1974. After her divorce, she was a single mother with two teenage children.
As way of giving back for the scholarship she received, she created the endowment to support mothers who want to earn a college degree while they still have children in school.
Recipients must be age 25 or older and enrolled full-time at an accredited four-year college or university in Mecklenburg or an adjacent county in North Carolina or South Carolina.
Applications must be submitted between Jan. 1 and March 1 to Foundation For The Carolinas, which selects recipients and provides financial oversight for the endowment.
Among the 20 women who have received scholarships, 10 have graduated from college, seven have gone on to pursue master's degrees and seven still are receiving scholarships. And at least three of their children have started college.
"We want to become active in their life when they're in the program," Andersen says. "And we would like when they're finished for them to come back and share their experiences with current recipients."
Todd Cohen is editor and publisher of the Philanthropy Journal at www.philanthropyjournal.org. He can be reached at (919) 515-0268. Send story ideas to tcohen@ncsu.edu or fax them to (919) 515-0269.
http://www.bizjournals.com/charlotte/print-edition/2011/10/28/endowment-funds-scholarships-so-moms.html