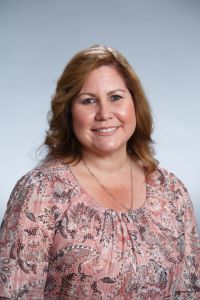 AIDA BARBARA ALCALA
Aida Alcala graduated from Belmont Abbey College with a bachelor's degree in education studies with a minor in psychology. A single mother with one son, Alcala works at the Lake Norman Community Health Clinic.
Alcala's childhood was challenging and bullying led to low self-esteem. But she returned to school and obtained two associate degrees and a registered medical assistant license. She finished her degree at Belmont Abbey in memory of her father.
Alcala also hopes to earn a master's degree someday.  She is adamant about the power of education: "Never give up – no matter how young or how old, it is never too late to learn."  Read her inspiring story in The Gaston Gazette.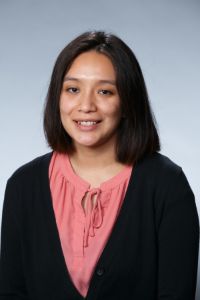 VIRIDIANA BLACKBURN
Viridiana Blackburn became a mother at the age of 22 and realized the importance of providing a stable home for her child. She earned an associate degree but wanted even more. With support from ANSWER, she graduated with a bachelor's degree in health science from Queens University of Charlotte.  Her daughter is one of her biggest supporters.
Blackburn is a pharmacy technician with Atrium Health. She sought a bachelor's degree to broaden her long-term career opportunities. Blackburn's childhood helped shape her ambition. She grew up the eldest of five siblings in the Bronx, New York. Both her mother and grandmother had children at an early age. Blackburn wants her daughter to know "it's never too late to change your life for the better."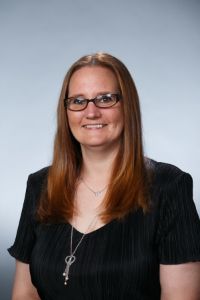 Janet Maslankowski
With the goal of a career helping children in foster care or managing cases for a child protective services agency, Janet Maslankowski earned a B.S. in Psychology and Human Services at Montreat College.
She and her husband live in York, S.C., and are parents of four boys. Maslankowski had her first child at 16. While she was able to finish high school, she had to drop out of college earlier in life to work and support her family.
For the past several years, she has been impacted by health issues. "I have decided to be stronger than the illness and show my children that no matter what life throws at you, you are ultimately responsible for either giving up or having strength to get back up," she says.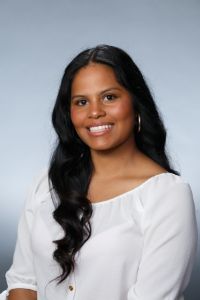 JESSICA MINAYA
Jessica Minaya earned a bachelor's degree in interdisciplinary studies with a minor in business management from Belmont Abbey College.
A married mother of three children, Minaya works full-time at Wells Fargo. She sought a degree to advance her career and future prospects.
In addition to achieving personal goals, Minaya wants to show her children that it is never too late to pursue higher education. Minaya says, "Education is something that can never be taken away."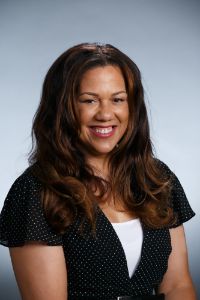 STACIE POMPILI-TOWE
A sexual assault earlier in her life. A bout with breast cancer more recently. Nothing is going to stop Stacie Pompili-Towe, whose husband has lovingly nicknamed her "Bulldog" for her tenacity.  Pompili-Towe earned a BSW in Social Work from Winthrop University and is currently pursuing a master's degree at Winthrop in the same field.
Education has always been important to her, but she lacked sufficient financial resources and family support during her first attempt at a four-year college. Instead, she pursued a cosmetology career and successfully opened a hair salon. She also survived a sexual assault in her 20s.
Despite the difficulties associated with trauma and cancer, Pompili-Towe says, "It is never too late to pursue a dream! I want our children to understand what it means to be stronger than the adversity you face."  Hear more of her story on the ManListening podcast.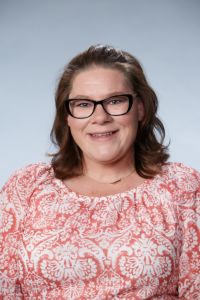 ADRIENNE SHIPP
Adrienne Shipp overcame tremendous obstacles to become a small business owner of a vinyl printing company and a college student. She earned an Associate in Arts degree at Gaston College. Along with her companion, she shows her three children that dedication is vital to success. "We do not have to be victims of our circumstances," she says.
Shipp began working at age 14, then dropped out of high school at 16. At the time college wasn't even a consideration. She became a two-time divorced mother of two children with another child on the way. Virtually homeless, Shipp slept on the couches of family and friends. She focused on rebuilding her life from the inside out, earning a GED in 2017 and enrolling in college in 2018.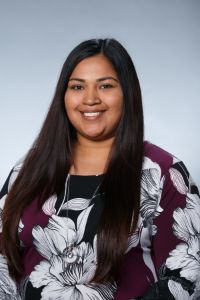 CINDY SOLORZANO
Cindy Solorzano became a teen mom when she was 15 years old. Through many acts of determination, she earned an associate degree after high school. However, the demands of motherhood made pursuing higher education challenging.
The example of her hard-working parents, who are both teachers with master's degrees, gave Solorzano the motivation to return to college as a married mother of three children. With ANSWER by her side, she earned a bachelor's degree in criminology from UNC Charlotte.
According to Solorzano, "Anything is possible regardless of the obstacles that life throws at you."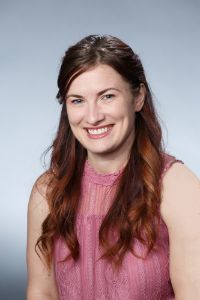 AMANDA TAHLMORE
Amanda Tahlmore received an RN degree in nursing from Carolinas College of Health Sciences.
Although once subjected to the emotional and financial effects of a tumultuous relationship, Tahlmore found the will to rise above the turmoil. While operating a video company for more than 12 years, she met a single mom whose son was battling cancer. This encounter inspired her to pursue a new career in the medical field with the goal of helping others.
She attended college while raising a 10-year-old daughter. "I feel like there's this force pushing me forward," she says. " I'm achieving things I never thought I was capable of."