Susan Andersen, Founder and Executive Director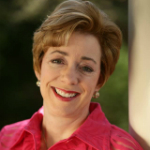 Susan Andersen is founder and executive director of the ANSWER Scholarship. She has received wide acclaim for her vision of a scholarship fund that would help mothers earn college degrees and achieve a better life for their families. Andersen has led ANSWER's growth since its founding in 2006, including its Mentors for Mom and new Professional Development programs.
The Charlotte Observer's editorial board has honored Andersen in its annual salute to leaders whose good works enrich our region. Andersen is also the recipient of the Heart of Grace Award from Pfeiffer University, presented each year to a woman "whose life and work embody a spirit of service in her community and the world."
Susan Andersen has been profiled in the Saturday Evening Post. She has been featured or quoted in many local media outlets, including Time Warner Cable News, WSOC-TV, WCNC, WTVI, WJZY, The Charlotte Observer, The Charlotte Business Journal, WBT, and others.
Andersen holds a B.A. in Business Administration from UNC Charlotte. She is married with two children: Emily is a 2012 graduate of Auburn University and David is studying for his masters in aerospace engineering at Georgia Tech.
Russell Blaise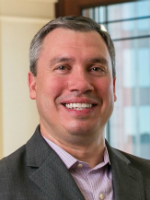 Russell Blaise is a patent attorney at Alston and Bird in Charlotte.  His practice focuses on helping inventors secure, protect, and monetize their innovations.  As a member of the firm's pro bono committee, he's always on the lookout for opportunities to give back to the community.  At ANSWER, Russell sits on the Professional Development Committee in an attempt to ensure our Scholars are equipped with not only the education necessary to succeed, but other valuable skills that aren't taught in the classroom.
Debbie Bouton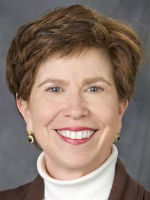 Debbie Bouton, Ed.D., has worked in higher education for more than 20 years and currently serves as associate vice president for learning and workforce development at Central Piedmont Community College. In this role, she provides oversight for professional development, distance education, and hiring and credentialing of faculty. She also serves on the college's strategic planning committee. Dr. Bouton received her bachelor's and master's degrees in psychology from UNC Chapel Hill and her doctorate in educational leadership from North Carolina State University.
Jim Brinson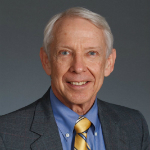 Charlotte CPA practice.  Married to Becky Conover, with whom he has a wonderful life, Jim also enjoys his family, particularly his only grandchild, Jamie, who lives in Charlotte.  Jim's hobbies include yoga, cycling and volunteering at the YMCA as well as traveling.  He became involved with ANSWER in 2010 after reading a Charlotte Observer article about Susan Andersen. After meeting Susan, he became committed to ANSWER.  He is convinced of the invaluable contributions of ANSWER not only in educating the mom but also in promoting educational opportunity for her children and future generations
LaQuisha C. Brown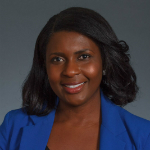 LaQuisha C. Brown is a Business Initiatives Consultant with Wells Fargo. She has more than 17 years of experience in communications, strategic planning, and project management. She is a member of the International Association of Business Communicators, a Certified Retirement Services Professional, and formerly licensed by the National Association of Securities Dealers.
Brown can relate to the educational endeavors of ANSWER moms. As a teenage mother, she attended college full-time, while working and raising a young child. Brown earned a bachelor's of arts in sociology from the University of South Carolina in December 1999.
Today, she is the married mother of three daughters, ages 21 (college senior), 15 (high school sophomore), and 10 (fifth grade).
Lu Ann Driscoll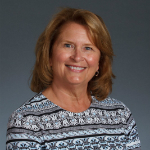 Lu Ann Driscoll was born and raised in Morgantown, West Virginia. She is a graduate of the School of Computer Technology in Pittsburgh and worked for West Virginia University for more than 12 years. While working at WVU, Driscoll attended WVU part-time until moving to North Carolina in 1986. She continued her studies at UNC Charlotte while working for Ingersoll-Rand Company. Now retired, Driscoll is active in the North Mecklenburg Woman's Club, a philanthropic group that supports causes in the north Mecklenburg and South Iredell communities. Driscoll is married and enjoys playing golf, trips to the mountains, exploring her creative side through painting and crafts, and snuggling with their golden retriever, Hank.
Nicole Ellis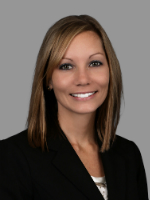 Nicole Ellis is a Senior Tax Associate with GreerWalker LLP. She has more than 10 years of experience in accounting, which includes 5 years of experience in tax compliance. She is a member of the Latin American Chamber of Commerce and she is a licensed Certified Public Accountant. Ellis has witnessed the challenges that come along with obtaining a college education. Growing up, her father, Mr. Jim Handy, was the dean of students for 30 years at El Centro Community College in downtown Dallas. Ellis' first "real job" was in the testing center at El Centro, assisting students as an exam proctor. Ellis earned a bachelor's of science in accounting from Flagler College – Tallahassee in May 2012.Today, she is married to her husband William and is a proud "dog mom" to her 1 year old irishdoodle name Riley.
Susan Harper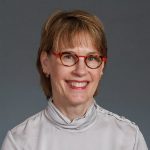 Susan Harper, Ph.D., is a business psychologist and human resources consultant specializing in leadership and professional development for Fortune 100, mid-market, government and healthcare organizations. Dr. Harper holds a master's degree in public health from Tulane University and a Ph.D. in organizational psychology from the University of Chicago. In addition to consulting, she has been an associate professor, teaching business students leadership and organizational behavior.
Vanja Lane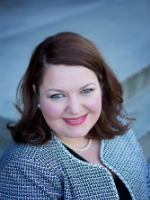 Vanja Lane is an in-house attorney with the global division of Britax, a leading brand in the juvenile products industry primarily focused on car seats and strollers.  She is the current chair of the Association of Corporate Counsel's community outreach committee, and served as a mentor for the Charlotte Business Journal's Biz Women Mentoring Monday in 2017 and 2016. Lane immigrated to the U.S. from Bosnia at a young age and spent most of her life in Georgia. Prior to going to law school, she obtained her B.A. in Mass Communications. Lane has wanted to be a lawyer since she was 9 years old, inspired by the immigration attorney that helped her family (and Lifetime movies).
Kevin MacMurphy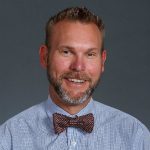 Kevin MacMurphy first connected with ANSWER in 2015, serving on and eventually leading the Professional Development Committee. The Professional Development Committee serves to support ANSWER scholars by providing meaningful development opportunities so that our scholars are equipped for success following graduation. As a committee, we also seek ways to facilitate valuable networking opportunities for our scholars. 
Kevin and his wife, Angela, have two children, Sully and Addie. Kevin leads the person lines group for ECM, a large Charlotte-based independent insurance agency. 
Danielle Peoples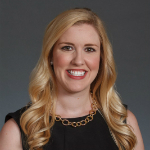 Danielle Peoples is a senior environmental communications consultant at Duke Energy. She is responsible for developing and implementing communication strategies to support events and activities related to the company's comprehensive coal ash management strategy. Peoples earned a bachelor's degree in environmental studies from Wofford College in 2011, thanks in part to an endowed scholarship. She is a member of the leadership team for Duke Energy's Leadership Development Network and a graduate of the E4 Carolinas Emerging Leaders program. In 2015, Peoples was named one of the Charlotte Business Journal's Emerging Energy Leaders. She has been excited to help implement ANSWER's professional development workshops and in March 2017, she represented ANSWER Scholarship in the SEED20 nonprofit pitch competition.