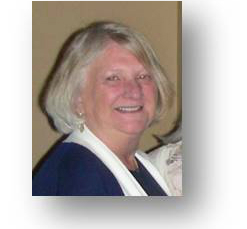 Joyce Benes
Joyce Benes is a professional educator who shared learning adventures for 30+ years with amazing students of international schools in Kuwait, Japan and Taiwan, as well as schools in several US states. Though upper elementary and middle school life enriched her days, extensions included curriculum development, team leadership of 10 professionals, conference presentations, and organization of professional development. Benes appreciates the dedication of mothers returning to school as she completed her master's degree while a classroom teacher with two elementary-age sons.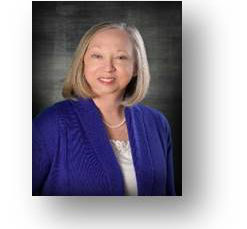 Beth Britt
Beth Britt is the founder of EPB Consulting LLC, providing expertise to her clients in workforce development strategy and implementation, organizational governance, communications, change management and project management. Prior to forming her own company in 2010, Beth spent 26 years at Duke Energy where she led HR change management communications and merger integration teams. Beth earned her B.A. in Journalism, with a minor in speech communications, from UNC Chapel Hill. She currently serves on the board of directors for Girl Scouts Hornets Nest Council and is a mentor and Professional Development Committee member for ANSWER.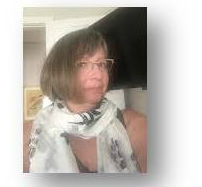 Esther Chipps, Ph.D., RN, NEA-BC
Esther Chipps, Ph.D., RN, NEA-BC, is a registered nurse. She currently is a nurse researcher and associate professor of nursing at The Ohio State University. Esther has more than 30 years of health care experience with a special interest in nursing and hospital work environments. Esther holds an undergraduate degree from Columbia University in New York City and a master's and Ph.D. from The Ohio State University.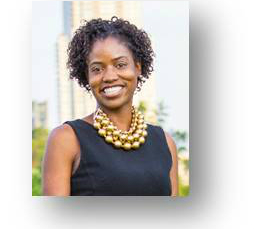 Kymberly Davidson
Kymberly Davidson is an ANSWER Scholarship alumna. She obtained her bachelor's degree from Johnson C. Smith University. She is currently in pursuit of her second graduate degree from East Carolina University.  This mother of two works in fraud investigations for a major banking institution and volunteers as a domestic violence advocate.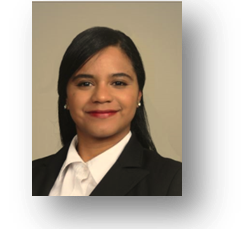 Elizabeth Escobar
Elizabeth Escobar received a degree in computer engineering from UNC Charlotte in December 2014 and graduated summa cum laude from The William States Lee College of Engineering. She joined Duke Energy in the IT telecommunications data network engineering department and later rotated to the nuclear mobile app development team. Currently, she works in the IT telecom architecture team. Besides her involvement as an ANSWER mentor, Escobar was elected and serves as the 2017 Charlotte Chamber Young Professionals board member representing Duke Energy.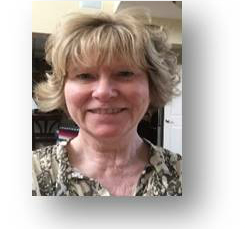 Susie Featherston
Susie Featherston just completed her first year as a mentor. She received her B.S. in Business Administration from the University of South Carolina. She worked full-time and attended night school while completing her degree. When her children were in middle school, she returned to college and received a paralegal degree. She understands the importance of mentors to help students stay motivated and inspired. When she got frustrated with the demands of working and school, she sought advice and motivation from her mentors. "I couldn't have succeeded without the help of my mentors and I look forward to helping others fulfill their educational dreams through Mentors for Mom."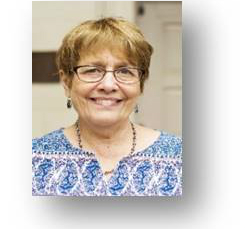 Mary Jane Freeman
Mary Jane Freeman is the founder of The Davidson Center for Learning and Academic Planning, a comprehensive education center and accredited non-public school in Davidson. A lifelong educator, she spent twenty years in public education as a teacher and guidance counselor in California, Arizona, Missouri, Connecticut, and New York. She earned her undergraduate degree from San Jose State University, holds a master's degree in counseling from Washington University, and earned a certificate of advanced study in curriculum and supervision from Fairfield University.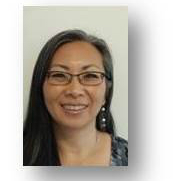 Hisayo Gallo
Hisayo Gallo was born and raised in Japan and graduated from Toyo University with a B.S. in Sociology. She came to the U.S. to study linguistics and psychology as a graduate student at the University of Illinois at Champaign-Urbana. After getting master's degrees, Hisayo began teaching psychology, focusing on developmental psychology. Main interests are brain and cognitive development. She authored a developmental psychology textbook, now in its third edition. Gallo currently teaches developmental psychology at Gaston College.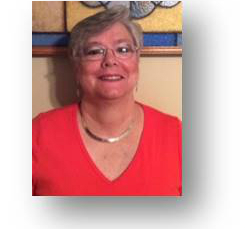 Janet Jannelli
Janet Jannelli is compliance and office manager for a local mortgage broker. She is a licensed N.C. real estate agent and a licensed S.C. loan officer. Prior to this she assisted her husband, Ralph, in the running of his embroidery and promotional products businesses. Janet has an extensive background in office management and administration.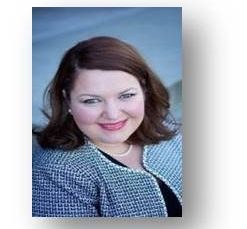 Vanja Lane
Vanja Lane is an in-house attorney with the global division of Britax, a leading brand in the juvenile products industry primarily focused on car seats and strollers.  She is the current chair of the Association of Corporate Counsel's community outreach committee, and served as a mentor for the Charlotte Business Journal's Biz Women Mentoring Monday in 2017 and 2016. Lane immigrated to the U.S. from Bosnia at a young age and spent most of her life in Georgia. Prior to going to law school, she obtained her B.A. in Mass Communications. Lane has wanted to be a lawyer since she was 9 years old, inspired by the immigration attorney that helped her family (and Lifetime movies).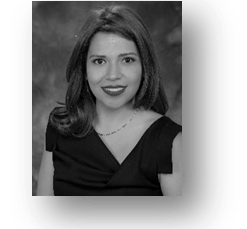 Patricia Maruna
Patricia Maruna is an attorney currently with U.S. Bank where she works in risk management and compliance. She is the past vice president of the Executive Women of Lake Norman. Maruna earned her law degree from the University of Panama, holds an LL.M in International and Comparative Law from the University of Pittsburgh School of Law, and completed the program on negotiation for senior executives at Harvard Law School.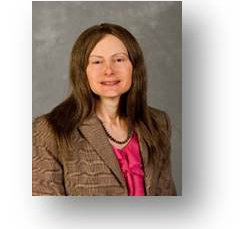 Anne Cooper Moore, Ph.D.
Anne Cooper Moore, Ph.D., is an academic librarian specializing in leadership, administration, services, facilities, information literacy, and assessment in a variety of types of academic libraries. She is currently dean of the J. Murrey Atkins Library at UNC Charlotte. Moore has a master's degree in library and information science from UNC Chapel Hill and a Ph.D. in Educational Management and Development from New Mexico State University. In addition to practicing librarianship, she has served as adjunct faculty, teaching management and leadership to library and information science students . She mentors librarians to achieve their career aspirations.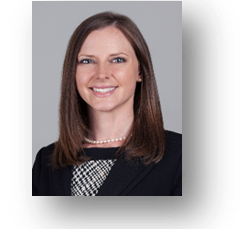 Jennifer Weiss-Heery
Jennifer Weiss-Heery is a CPA with more than 10 years of experience working for PwC and Ernst & Young. She recently left public accounting to start her own accounting practice and spend more time with her two young boys. Weiss-Heery currently serves on ANSWER 's finance committee and is on the board of directors for her neighborhood HOA. Jennifer graduated magna cum laude from Central Michigan University with a B.S. in Business Administration.