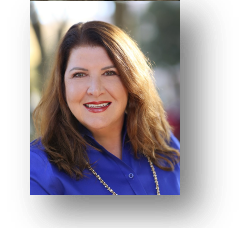 Martha Honeycutt - Mentors For Mom Program Director
Martha Honeycutt graduated from the University of Michigan with a B.A. in Communications/Public Relations. After graduation, Martha worked in Germany for Lignotok GmbH, an automotive supplier. Upon returning to the U.S., she joined Ford Motor Company where she held different roles over the years, including Dealer Operations Manager, Fleet Call Center Manager and E-Business Strategy & Development Manager. She also functioned as a recruiter.
Honeycutt has a passion for the advancement of women. She was on the Board of Women's Studies at the University of Michigan–Dearborn where she participated as a mentor. She was a member of Ford's Women's Marketing Team as well as the company's Women's Speakers Bureau. She is an active member of the North Mecklenburg Woman's Club and has served two years as its president. Honeycutt and her husband have two grown children.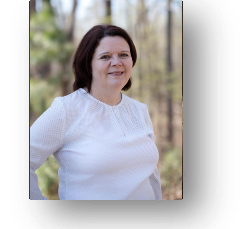 Caroline Austin
Caroline Austin was born in Zimbabwe. She grew up in South Africa and received a B.S. in Computer Science as a working single mom. She has since found her home in South Carolina. She has 20 plus years of experience in information technology and has always been inspired to mentor and coach her peers. Austin currently serves as president on an HOA board; she has also participated as president on a booster board. She has two grown children and a grandson.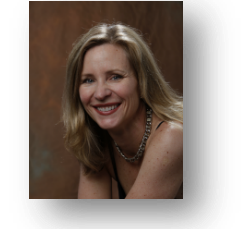 Sherry Cantrell
Sherry Cantrell is a "mostly retired" attorney who holds a B.A. in International Relations from Emory University and a J.D. degree from the University of Florida Levin College of Law. After a number of years practicing law in New York City, she settled in Charlotte with her family.
A mother of four, she is an ANSWER mentor because she knows it can be crucial to have someone ahead of you on your path lending support.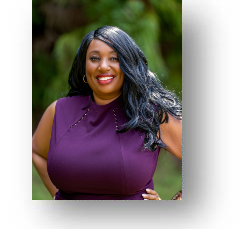 Dagmar Damour
Dagmar Damour is a licensed Realtor and certified associate in project management. She earned her bachelor's degree in Organizational Leadership from Mercy College. Native to New York City, Dagmar and her three children have called Charlotte home since 2016. Dagmar currently owns and operates Direct Solution Resurces LLC, a project management consulting firm. A recent alumna of Leadership Charlotte, Dagmar enjoys making positive contributions to the Charlotte community. No stranger to life's challenges, Dagmar lives by Nelson Mandela's saying "It always seems impossible, until it's done."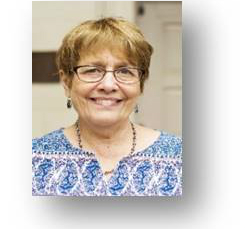 Mary Jane Freeman
Mary Jane Freeman is the founder of The Davidson Center for Learning and Academic Planning, a comprehensive education center and accredited non-public school in Davidson. A lifelong educator, she spent twenty years in public education as a teacher and guidance counselor in California, Arizona, Missouri, Connecticut, and New York. She earned her undergraduate degree from San Jose State University, holds a master's degree in counseling from Washington University, and earned a certificate of advanced study in curriculum and supervision from Fairfield University.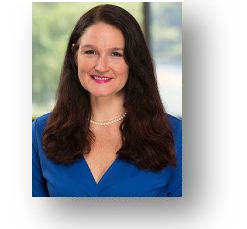 Diane Gilroy
Diane "Dee" Gilroy has worked in software sales and telecommunications for over ten years. She is currently working on a master's in cybersecurity at UNC Charlotte. She also has a master's degree in Spanish as well as business administration. Gilroy is most excited about being a mentor with ANSWER because she taught hundreds of students at UNC Charlotte where she worked as a Spanish instructor for almost ten years. During this time, she had the opportunity to motivate and coach students with difficult life circumstances. She especially enjoyed offering encouragement and support to single moms trying to finish college. She and her husband of 26 years have four daughters between the ages of 13 and 23 as well as a male German Shepherd (the son of the family).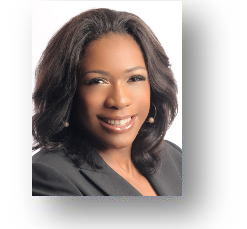 Zanthia Hastings
Zanthia Hastings is a professional Realtor serving the greater Charlotte area since 2000. She earned her B.S. in Business Marketing from Winthrop University. Hastings says she volunteers as an ANSWER mentor because she "firmly believes in living a life that includes empowering those around me in every way. My real estate career empowers families and individuals through home ownership. ANSWER empowers families and individuals through education. Like home ownership, education helps strengthen our communities." She and her husband Patrick live in Huntersville with their three children.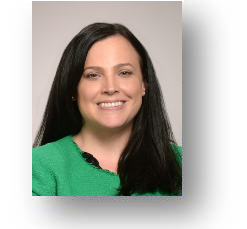 Jaci Jones
Jaci Jones is a certified divorce financial analyst and a certified financial planner. After ten years in the insurance industry, Jones found her passion helping families design their legacy through trusts and estate planning. One of her favorite quotes is by leadership guru Max De Pree: "We cannot become what we need to be by remaining what we are." This sentiment is why she believes so strongly in ANSWER's mission. When she thinks back to all the people who helped her "become what she needs to be," she wants to empower other mothers in the same way as an ANSWER mentor. Jones is a mom of one and loves to garden and jog.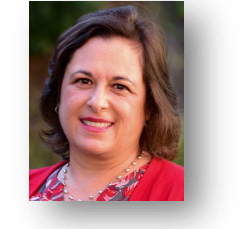 Donna Lerner
Donna Lerner teaches art and is the assistant director of marketing at the Charlotte Jewish Day School. She hold a B.A. in Biochemistry and a minor in art history from Smith College, and an MSPH in Environmental Science from the University of North Carolina at Chapel Hill. Lerner began her career in environmental consulting in Washington, D.C. Prior to becoming a teacher, she worked in residential real estate and actively participated in several non-profit boards. She is married to a Charlotte native and has two grown children.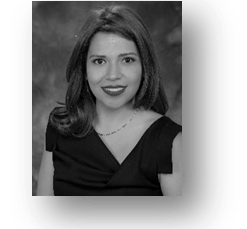 Patricia Maruna
Patricia Maruna is an attorney currently with U.S. Bank where she works in risk management and compliance. Maruna earned her law degree from the University of Panama. She holds an LLM in International and Comparative Law from the University of Pittsburgh School of Law and completed the Program on Negotiation for Senior Executives at Harvard Law School. Maruna has been an ANSWER mentor since 2016. She also serves as secretary of the board of U.S. Bank Employee Development Network and council board member of Community in Christ Lutheran Church. Previously, she was vice president of the Executive Women of Lake Norman. Maruna is married to David, mother to Parker and David III, and step-mother to Zoë.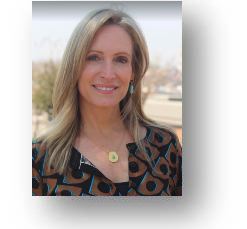 Beth Masters
Beth Patterson Masters graduated from the University of North Carolina at Chapel Hill with a B.A. in Education. After graduation she worked in Atlanta, teaching both middle school and high school students. Following her teaching career, Masters has remained actively involved in educational charities. Over the last 30 years she has mentored at-risk youth and young adults in New Jersey, New York City, London, England and Johannesburg, South Africa. She has been featured on NBC's Today show for her work with The Dukathole Scholarship Fund for children growing up near Johannesburg.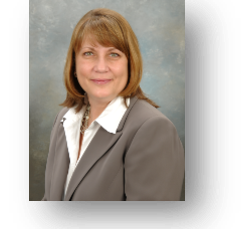 Lori Myers
Lori Myers holds a Master of Science in Management and Leadership, a Bachelor of Arts in Liberal Studies, and served in the United States Air Force. She has 25 years of IT experience in the financial services industry in technical and business management roles.  Lori is an active member of TIAA Toastmasters having served in several leadership positions and earned the designation of Distinguished Toastmaster.  During her TIAA career she's helped create the IT Women's Council's group mentoring program, co-led the Women's Employee Resource Group's professional development committee, leads a Lean-In circle, and has served several years as a Career Coach in the HR Career Coaching program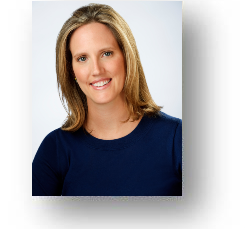 Sarah Welsh
Sarah Welsh is a learning and leadership client manager at Bank of America, currently supporting the Global Technology and Operations team. Over her eleven years with the bank, she has had various roles leading key learning initiatives and the new hire program for the Global Banking and Markets business. Her passion is coaching employees at all levels to embrace their strengths, as well as identify and pursue development opportunities that support their career growth. Welsh is a native of Rochester, N.Y. and graduated from York College of Pennsylvania with a B.A in History and a minor in political science. She recently relocated to Charlotte from New York City with her husband and twin daughters.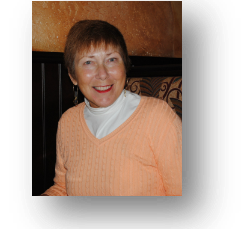 Kathy Widger
Kathy Widger is retired from a 40+ year career in nursing with roles as a staff nurse, clinical and program director, educator, and advanced clinician. This includes a role as advanced practice psychiatric nurse. She was certified as a psychiatric clinical nurse specialist by the American Nurses Credentialing Center and she was a member of Sigma Theta Tau honor society in Nursing. She has volunteered as a trained community mediator in Maryland, working with parents to assist them in developing parenting plans. Kathy holds a B.S. degree from Boston College and a M.A. from New York University.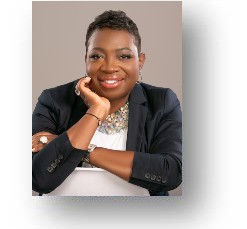 Sheila Williams
Sheila Williams is CEO/founder of S. Williams Coaching and Consulting LLC and a proud TIAA employee for almost seven years. She has also written youth and adult development programs for non-profit entities and municipalities. Williams holds a B.S. in Management with a concentration in organizational behavior as well as certifications in life coaching, mindfulness, IT, and Six Sigma (Green Belt). Her favorite quote is Vince Lombardi's, "It's not whether you get knocked down, it's whether you get up." Williams is the proud mother of one son and her fur baby Chloe.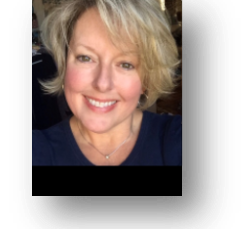 Roberta Wilson
Roberta Borden Wilson is self-employed as a licensed mental health counselor with Grace Christian Counseling in Charlotte, Belmont and Lincolnton, N.C. She also enjoyed careers as a journalist at newspapers throughout the Charlotte area and as an educator licensed in both Carolinas. Wilson has served in volunteer leadership positions with a free health clinic, homeless shelter and children's advocacy agency. She holds bachelor degrees in English and mass communications from Gardner-Webb University and an M.A. in Clinical Mental Health Counseling from Regent University. She and her husband, Art, their three college-age children and two dogs live in South Charlotte.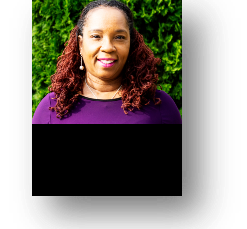 Sheila Wright
Sheila Wright was raised in Brooklyn, N.Y., and moved to Charlotte in 1994. She has been a registered nurse for more than 38 years and earned an M.S. in Nursing with a focus on global public health nursing.  She has been a part of the Professional Development Committee with ANSWER for the past year. Wright is married, a mother and a grandmother.  She loves to knit and love on her grandchildren.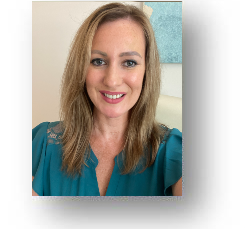 Jessica Yarzumbeck
Jessica Yarzumbeck is the segment growth leader for dental and healthcare services at Aprio, a CPA-led business advisory firm. She earned her B.A. in Psychology from UNC Charlotte, M.A. in Communication from Queens University of Charlotte, and is currently working on an Integrated Marketing 360 Certificate through Cornell University. "I understand the challenges that come with being an untraditional student as well as the benefits of having a degree," she says. "I'm so excited to offer support to an ANSWER scholar as she takes the initiative to better her life, her future and her family." Yarzumbeck enjoys traveling, reading, listening to music and podcasts, and especially spending time with family, friends, her husband Brad and their kitties.