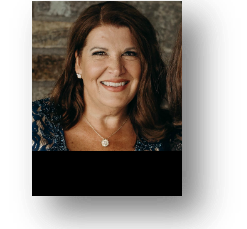 Martha Honeycutt - Mentors For Mom Program Director & Mentor
Martha Honeycutt graduated from the University of Michigan with a B.A. in Communications/Public Relations. After graduation, Martha worked in Germany for Lignotok GmbH, an automotive supplier. Upon returning to the U.S., she joined Ford Motor Company where she held different roles over the years, including Dealer Operations Manager, Fleet Call Center Manager and E-Business Strategy & Development Manager. She also functioned as a recruiter.
Honeycutt has a passion for the advancement of women. She was on the Board of Women's Studies at the University of Michigan–Dearborn where she participated as a mentor. She was a member of Ford's Women's Marketing Team as well as the company's Women's Speakers Bureau. She is an active member of the North Mecklenburg Woman's Club and has served two years as its president. Honeycutt and her husband have two grown children.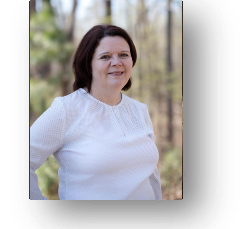 Caroline Austin
Caroline Austin was born in Zimbabwe. She grew up in South Africa and received a B.S. in Computer Science as a working single mom. She has since found her home in South Carolina. She has 20 plus years of experience in information technology and has always been inspired to mentor and coach her peers. Austin currently serves as president on an HOA board; she has also participated as president on a booster board. She has two grown children and a grandson.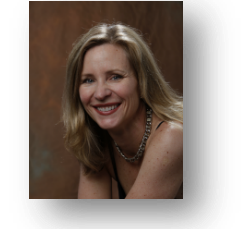 Sherry Cantrell
Sherry Cantrell is a "mostly retired" attorney who holds a B.A. in International Relations from Emory University and a J.D. degree from the University of Florida Levin College of Law. After a number of years practicing law in New York City, she settled in Charlotte with her family.
A mother of four, she is an ANSWER mentor because she knows it can be crucial to have someone ahead of you on your path lending support.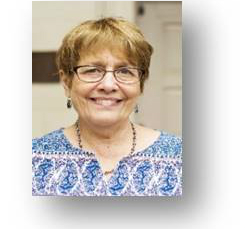 Mary Jane Freeman
Mary Jane Freeman is the founder of The Davidson Center for Learning and Academic Planning, a comprehensive education center and accredited non-public school in Davidson. A lifelong educator, she spent twenty years in public education as a teacher and guidance counselor in California, Arizona, Missouri, Connecticut, and New York. She earned her undergraduate degree from San Jose State University, holds a master's degree in counseling from Washington University, and earned a certificate of advanced study in curriculum and supervision from Fairfield University.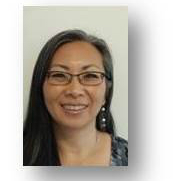 Hisayo Gallo
Hisayo Gallo was born and raised in Japan and graduated from Toyo University with a B.S. in Sociology. She came to the U.S. to study linguistics and psychology as a graduate student at the University of Illinois at Champaign-Urbana. After getting master's degrees, Hisayo began teaching psychology, focusing on developmental psychology. Main interests are brain and cognitive development. She authored a developmental psychology textbook, now in its third edition. Gallo currently teaches developmental psychology at Gaston College.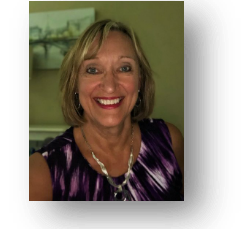 Jan Gerber
Jan Gerber recently retired after 30 years in talent acquisition and development in human resources, working with major companies as well as smaller entrepreneurial cultures. The most rewarding aspect of her career was helping employees and managers continuously enhance both their soft skills and core competencies. She earned her B.A. in Organizational Development at Capital University in Ohio as an adult working full-time while raising her very active daughters.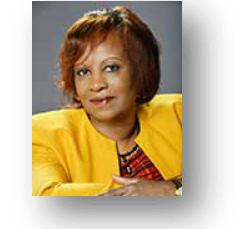 Robbie Johnson, D.Phil
Robbie Johnson, D.Phil, is a certified professional coach with 17 years of human resource experience. She is the founder of Sowing S.E.E.D.S. Institute, Inc., a nonprofit organization committed to changing lives by developing soft skills through education, equipping, and support for high school students. She is a contributing author to the book Coaching Perspectives IV.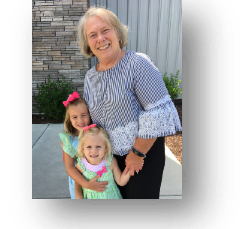 Teri Kubbs
Teri Kubbs is chairperson of ANSWER's University Relations Committee. She holds a B.A. in Political Science from Ohio Northern University and a master's degree plus 30 (30 additional credits) in high school administration from the University of Dayton.  Her career spans 36 years in public education in Ohio, half in the classroom teaching senior government and half as a high school principal.  She is active in Lifepointe Christian Church in Fort Mill, including its mentorship program and its COVID 19 care initiative.  Kubbs has two married sons, two wonderful daughters-in-law and two granddaughters.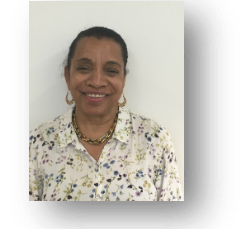 Runetta Lanier
Runetta Lanier's motto is, "When life gets tough, go to school." She just completed her Ph.D. in Ministry from Wesley Theological Seminary in Washington, D.C. She also holds a Master of Divinity degree from Hood Theological Seminary, a B.S. in Health Science from San Diego State University, and a teaching certificate from Livingstone College in Salisbury. A retired major in U.S. Army, Lanier started a non-profit for veterans. She is from Los Angeles. She has a son and four grandchildren.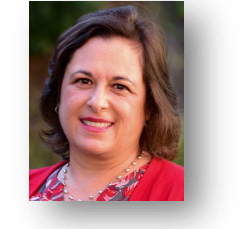 Donna Lerner
Donna Lerner teaches art and is the assistant director of marketing at the Charlotte Jewish Day School. She hold a B.A. in Biochemistry and a minor in art history from Smith College, and an MSPH in Environmental Science from the University of North Carolina at Chapel Hill. Lerner began her career in environmental consulting in Washington, D.C. Prior to becoming a teacher, she worked in residential real estate and actively participated in several non-profit boards. She is married to a Charlotte native and has two grown children.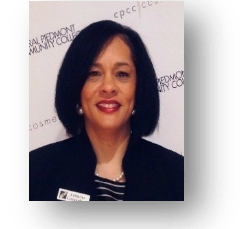 Catherine Marrow
A native of Charlotte, Cunningham graduated from Pfeiffer University twice, with a bachelor's degree in business administration and a Master of Science in Leadership. Marrow is also a graduate of Southeastern College of Beauty Culture and owned a salon for more than 15 years. She is currently senior program coordinator of the cosmetology program at Central Piedmont Community College. A mother of three, she is an alumna of ANSWER Scholarship.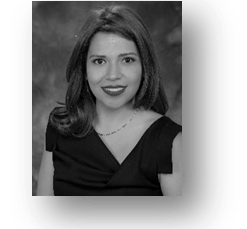 Patricia Maruna
Patricia Maruna is an attorney currently with U.S. Bank where she works in risk management and compliance. Maruna earned her law degree from the University of Panama. She holds an LLM in International and Comparative Law from the University of Pittsburgh School of Law and completed the Program on Negotiation for Senior Executives at Harvard Law School. Maruna has been an ANSWER mentor since 2016. She also serves as secretary of the board of U.S. Bank Employee Development Network and council board member of Community in Christ Lutheran Church. Previously, she was vice president of the Executive Women of Lake Norman. Maruna is married to David, mother to Parker and David III, and step-mother to Zoë.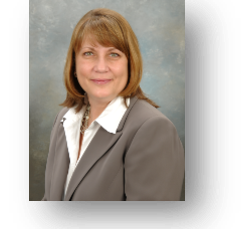 Lori Myers
Lori Myers holds a Master of Science in Management and Leadership, a Bachelor of Arts in Liberal Studies, and served in the United States Air Force. She has 25 years of IT experience in the financial services industry in technical and business management roles.  Lori is an active member of TIAA Toastmasters having served in several leadership positions and earned the designation of Distinguished Toastmaster.  During her TIAA career she's helped create the IT Women's Council's group mentoring program, co-led the Women's Employee Resource Group's professional development committee, leads a Lean-In circle, and has served several years as a Career Coach in the HR Career Coaching program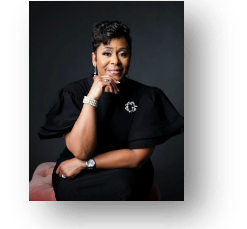 Angelia Riggsbee
Angelia Riggsbee is a 25-year survivor of domestic violence who has turned her pain into passion for helping others. She is founder of the nonprofit HAD Healing After Domestic Violence and HAD Consulting. An accounting management professional and college instructor, she holds both an MBA and a Ph.D. Riggsbee has been a featured speaker at Duke University, UNC Chapel Hill and N.C. Central University. She was honored as the City of Durham recipient of the Martin Luther King Jr. Humanitarian Award. In her spare time, she loves to spend time with her four children and four grandchildren.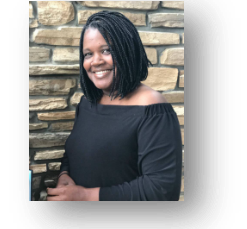 Edwenda Scantling
Edwenda Scantling is assistant vice president of scholarships for Foundation For The Carolinas, where she administers scholarships for more than 150 funds. She has an extensive background in higher education and understands the challenges and opportunities adult learners may encounter. Scantling received her B.S. in Psychology as a widowed, single parent of two young girls. She was determined not to allow her situation to define her and her family. She feels she is more than a conqueror and she wants to inspire others to be conquerors as well.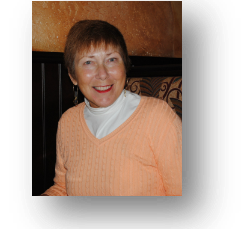 Kathy Widger
Kathy Widger is retired from a 40+ year career in nursing with roles as a staff nurse, clinical and program director, educator, and advanced clinician. This includes a role as advanced practice psychiatric nurse. She was certified as a psychiatric clinical nurse specialist by the American Nurses Credentialing Center and she was a member of Sigma Theta Tau honor society in Nursing. She has volunteered as a trained community mediator in Maryland, working with parents to assist them in developing parenting plans. Kathy holds a B.S. degree from Boston College and a M.A. from New York University.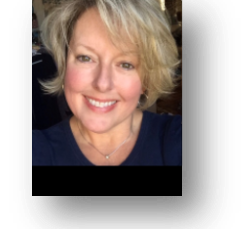 Roberta Wilson
Roberta Borden Wilson is self-employed as a licensed mental health counselor with Grace Christian Counseling in Charlotte, Belmont and Lincolnton, N.C. She also enjoyed careers as a journalist at newspapers throughout the Charlotte area and as an educator licensed in both Carolinas. Wilson has served in volunteer leadership positions with a free health clinic, homeless shelter and children's advocacy agency. She holds bachelor degrees in English and mass communications from Gardner-Webb University and an M.A. in Clinical Mental Health Counseling from Regent University. She and her husband, Art, their three college-age children and two dogs live in South Charlotte.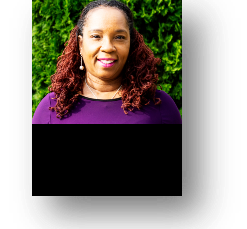 Sheila Wright
Sheila Wright was raised in Brooklyn, N.Y., and moved to Charlotte in 1994. She has been a registered nurse for more than 37 years and earned an M.S. in Nursing with a focus on global public health nursing.  She has been a part of the Professional Development Committee with ANSWER for the past year. Wright is married, a mother and a grandmother.  She loves to knit and love on her grandchildren.