Scholarship Recipients – 2017/2018
ANSWER has awarded scholarships to 16 mothers for the 2017-2018 school year. ANSWER provides scholarships to mothers 25 years of age and older in Mecklenburg and surrounding counties pursuing a four-year college degree in the field of their choice or a two-year degree in nursing, or CPCC's Health Careers Program.
Meet our scholars: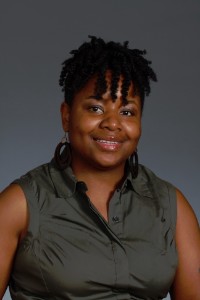 Chiquela Adams
Adams is enrolled at South Piedmont Community College seeking an A.S. in Nursing. She is a single mother raising a daughter.
Adams reflects on the challenges of seeking a college education. "I did attempt to go back to school, but as time went on so did nursing requirements which was one of my hindrances, not to mention how intense the program was. I gave up for a while, but it was always a burning desire, so I knew that it was my calling. I managed to get my CNA license and discovered I loved helping people. I am more prepared, and my daughter is 14 now and more independent. I feel like this is my time, this is my season.
Adams and her family live in Charlotte.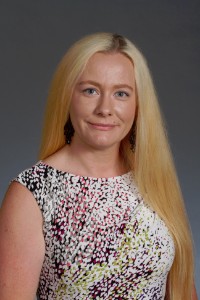 Elizabeth Bradley
Bradley is enrolled at Montreat College seeking a B.S. in Psychology and Human Services. In 2014, Bradley graduated from Gaston College with an Associates of Applied Science in Human Services Technology.
Bradley is inspired to continue her education. "I decided to continue with my education because if I am to help others I need more skills in my field and I genuinely enjoy learning. I never realized how much I loved and missed school. I balance things well with my life that maximizes my time with my children. This scholarship is not only an answer to prayer but confirmation that this is what God wants me to do with my life.  He has opened numerous doors and this one has just blown me away."
Bradley works full-time at CARF Accredited Foster care/adoption agency and part-time at the Charlotte-Douglas airport. She and her two children live in Gastonia.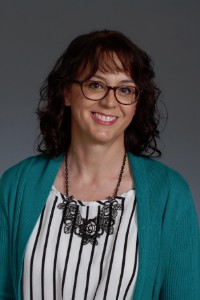 Pam Brown
Brown is enrolled at Winthrop, seeking a B.A. in Art Education. She is married with six sons, ranging in ages from 12 to 24.
Brown dreams of becoming a teacher. "Upon completing my degree, I will be so excited to jump right in and teach at a public school. I would like to reach as many children as possible and be a positive influence in their early years. From kindergarten to 5th grade I could encourage them to hang onto their creativity - never let it go. I will foster an art environment where they regularly have input into lesson plans."
Before accepting her scholarship, Brown worked full-time at a charter school. She and her family live in Rock Hill.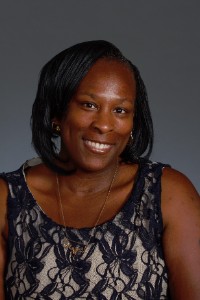 Shauna Burger
Burger enrolled at a small college in Tennessee following high school. But illness forced her to withdraw after one semester. Today, she's a single mother of four and a junior at Belmont Abbey College, majoring in business administration. She also works in the Veteran's Affairs department at Central Piedmont Community College.
In tough moments, she thinks of her mother, who earned a master's degree in education later in life. Burger hopes to earn a master's someday as well. She wants to show her children that "education is the only thing that will help make your life better. Education is the only thing that cannot be taken back. The more you know, the more you can provide for your family."
Burger currently holds an associate degree in office administration. She and her family live in Gastonia.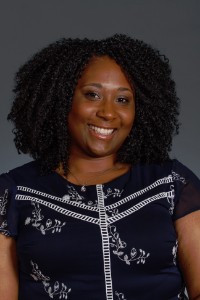 Tisha Campbell
A single mother of four children between the ages of ten and eighteen, Tisha Campbell is a junior at Johnson C. Smith University. She is earning a bachelor's degree in business administration with a concentration in management.
Already working full time, Campbell believes that obtaining her undergraduate degree will allow her to further advance in her career. She hopes to work as a human resource manager. By providing a strong example, she also hopes to teach her children how education will help them persevere.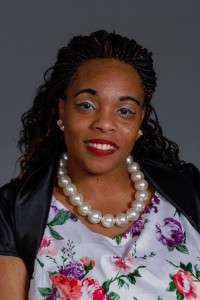 DeCora Cooper
A UNC Charlotte senior, DeCora Cooper is completing her bachelor's degree in sociology. Cooper is a single mother of two children, ages 13 and 20. In addition to pursuing her college degree, she works three part-time jobs to support her family.
Despite Cooper's difficult past, she looks forward to a bright future. Both of her parents were addicted to heroin, so her grandmother raised her. "Just two weeks before my high school graduation, I found out I was pregnant and my grandmother was diagnosed with cancer," Cooper says. When her grandmother passed away, Cooper became homeless and in an abusive relationship.
But she remembered a promise she had made to her grandmother to finish her education, a promise she is fulfilling now. She plans to pursue a master's degree in social work upon graduation and be a social worker "so I can help someone like me turn their life around."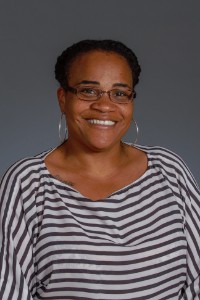 Aura Davis
Aura Davis is a senior at UNC Charlotte, pursuing her bachelor's degree in psychology with a minor in public health. She is a single mom of a 16-year-old son.
After losing her fiancé three months after giving birth to their son, Davis found her educational goals became less important than providing and caring for herself and her child. Until recently, Davis worked at the public library and focused on ensuring her son received a good education.
Now that her son is older, Davis's passion for education and helping others has driven her to go back to school and finish her degree. "I want to help people in the community by providing counseling, resources, and opportunities," she says. "I hope that not only my son but all in future generations understand the importance of education. Education makes our future stronger."
Davis plans to obtain a master's degree in counseling.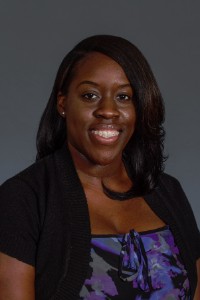 April Edwards
A senior at Johnson C. Smith University, April Edwards is majoring in social work, earning her degree through the university's Metropolitan College for non-traditional students. She is a single mother of two boys, ages 6 and 11.
Edwards will be the first to graduate from college in her family. She says she has always wanted to earn a college degree. That sentiment grew as she sought to be a strong role model for her sons and saw the impact that education can make on their future.
"As a child, I watched my mother work hard and sacrifice to provide for our family. Now that I'm a mother, I live my life for my children and they depend on me. I want to show them what hard work and determination produces. I want them to know that money gained can easily be lost, but knowledge gained can never be taken away."
Edwards hopes to become a licensed clinical social worker upon graduation.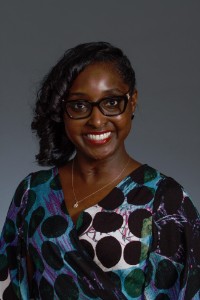 Consuella Harge
Consuella Harge, a junior at UNC Charlotte, is seeking a B.A. in Mathematics with an actuarial science concentration. She is a mother of two children, a 10-year-old boy and a 2-year-old girl.
Harge has faced many obstacles in her life, including lupus and long-term effects from post inflammatory fibrosis, which left her in a coma for nearly 20 days in 2014. She strives to teach her children the importance of having a positive attitude about the future ahead of them. She wants them to know that knowledge and education will help them to do anything in the world.
Harge plans to become an actuary upon graduation.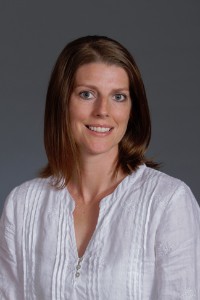 Katie Jensen
Jensen is enrolled at UNC Charlotte seeking a B.S. in Psychology, with a minor in Biology. She is married with two daughters.
Although Jensen has faced challenges in her life, she plans to pay it forward and teach her children along the way. "I want to give back when and where I can. I want to share my story with women who are where I have been, to help them by encouraging them and giving the tools they need to move to the next level. I want to find the underlying causes for the genetic defects that cause diseases like Alzheimer's. Most importantly, I want to teach my daughters what resilience and strength look like so that they too can make a difference in the world without the struggles I had to go through."
She and her family live in Charlotte.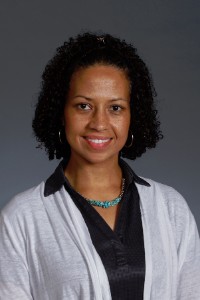 Marian Jones
Marian Jones is a junior at Winthrop University, seeking a B.S. in Business Administration – Healthcare Management. She is a single mother of three children.
Jones believes that graduating with her college degree is essential because she is her children's first educator. "Setting expectations for my children has made me set my own expectations and goals and pursue accomplishing them," Jones says. "I hope they learn that education is the key to many opportunities and self-fulfillment."
Following graduation, Jones hopes to open an adult day care facility for seniors.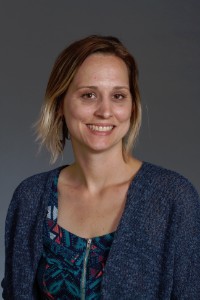 Andrea Kellner
Andrea Kellner is seeking an associate degree at Central Piedmont Community College in its occupational therapy assistant program. She will graduate in 2018 and hopes ultimately to obtain a master's degree in occupational therapy, allowing her to help children with disabilities reach their fullest potential.
Kellner is the first person in her immediate family to attend college. She is a single mother of two children, an 8-year-old son and a 5-year-old daughter. By advocating and taking care of her son with autism, Kellner developed a passion for helping children with special needs.
"I always dreamed about working with children with special needs, and after having an autistic son, I knew God was telling me this is my calling," she says. "Receiving this scholarship has showed me anything is possible.
"I hope to teach my kids the importance of education. I want them to see that no matter what obstacles you have in your life, you can become anything you want, achieving your dreams. Education opens up endless possibilities in life."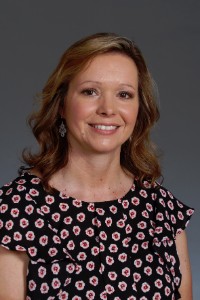 Anita Ross
Anita Ross is a senior at Belmont Abbey College, pursuing her bachelor's degree in elementary education. She will graduate in 2018 and looks forward to being an elementary school teacher. Ross has two teenage daughters, ages 15 and 17. Ross has experienced firsthand the difference caring teachers can make in a child's life. Her mother had a high school education, while her father left school after second grade. Both of them worked in cotton mills. As the youngest of six children, Ross saw the hardships her parents faced when the mills began to close and her parents struggled to fully provide for their family. "Living in poverty taught me so many valuable lessons." she says. "Some of the most caring people I met were my teachers. My teachers looked beyond my old clothes and free lunches at school. They saw and invested in my potential and future. A teacher was the one who helped me sign up for community college. "Now that I'm an adult with two children of my own, I want to be that teacher – a teacher who works hard to show students that their circumstances can change through education."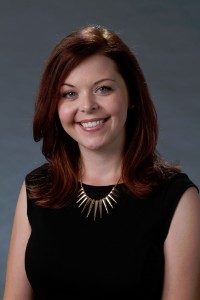 Amanda Ruiz
Amanda Ruiz embodies the spirit of courage and determination of ANSWER scholars.    A single mom to son Jayden, 9, Ruiz is earning a degree in finance at UNC Charlotte.  
Ruiz first showed signs of illness as a teenager, in a year when her father was assaulted, leaving permanent brain damage, and her mother was diagnosed with a brain tumor, which needed to be removed immediately.   "We lost our house, boat, cars and any security I ever felt," Ruiz says.  
When she was 18, Ruiz was diagnosed with a serious case of Crohn's disease and had to drop out of college.  Eleven years later, once a new infusion therapy offered hope following numerous failed treatments, Ruiz realized the time had come to invest in herself.  
"After having a few very close calls and having to face my own mortality, I decided to stop waiting for remission or the perfect time," she says.  "I applied to UNC Charlotte from my hospital bed."  Read more about Ruiz's remarkable story in The Charlotte Observer.
Keyatta Smalls
Keyatta Smalls is a senior at Johnson C. Smith University, pursuing a bachelor's degree in business administration with a concentration in management. Smalls is a single mother of three teenagers.
As a teen mother, Smalls was unable to go to college. She assisted her ailing mother and became her children's main support system when the children's father was violently murdered. "Despite the changes and challenges, I will keep pushing forward to finish college and graduate," she says. "I hope to teach my children that education is everything. The more they learn, the more barriers they will be able to break through in life."
Upon graduation, Smalls hopes to work at a Fortune 500 company until she is able to start her own business.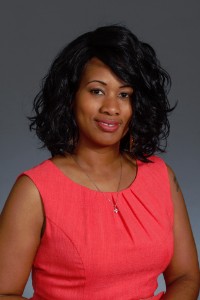 Charlotte Townsend
Charlotte Townsend attends the nursing program at South Piedmont College. She is a single mother of three children ages 14, 8 & 6.
Her passion is to make positive differences in people's lives, help the aging, and care for cancer patients. Townsend is pursuing a degree in nursing including specialization in gerontology, oncology, as well as assisting the cancer research team.
Townsend is a role model for her children, with a desire for them to understand that with hard work and a good education "there are endless possibilities to what you can do."