Scholarship Recipients – 2016/2017
ANSWER has awarded scholarships to 13 mothers for the 2016-2017 school year. ANSWER provides scholarships to mothers 25 years of age and older in Mecklenburg and surrounding counties pursuing a four-year college degree in the field of their choice or a two-year degree in nursing, or CPCC's Health Careers Program.
Meet our scholars: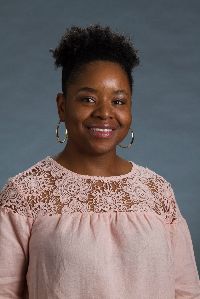 Chiquela Adams
Adams is enrolled at South Piedmont Community College seeking an A.S. in Nursing. She is a single mother raising a daughter.
Adams reflects on the challenges of seeking a college education. "I did attempt to go back to school, but as time went on so did nursing requirements which was one of my hindrances, not to mention how intense the program was. I gave up for a while, but it was always a burning desire, so I knew that it was my calling. I managed to get my CNA license and discovered I loved helping people. I am more prepared, and my daughter is 14 now and more independent. I feel like this is my time, this is my season."
Adams and her family live in Charlotte.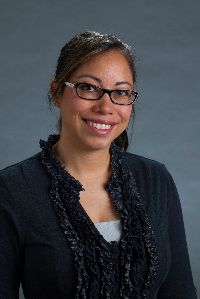 Jackie Bithorn
Bithorn is enrolled at Winthrop University seeking a B.A. in Sociology with a concentration in Criminology. She is a single mother raising a son.
Bithorn shares her long-term goals and purpose for earning a degree. "I plan on pursuing a graduate degree in counseling. With an education, my hope is to counsel individuals who are in prison who will eventually integrate back into society. Through my life experiences, I've learned the importance of giving back. The ultimate goal is to instill a sense of confidence in my son so that he understands that no matter what circumstances arise he can do anything he sets his mind to do."
Bithorn and her son live in Fort Mill, SC.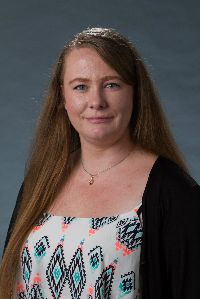 Elizabeth Bradley
Bradley is enrolled at Montreat College seeking a B.S. in Psychology and Human Services. In 2014, Bradley graduated from Gaston College with an Associates of Applied Science in Human Services Technology.
Bradley is inspired to continue her education. "I decided to continue with my education because if I am to help others I need more skills in my field and I genuinely enjoy learning. I never realized how much I loved and missed school. I balance things well with my life that maximizes my time with my children. This scholarship is not only an answer to prayer but confirmation that this is what God wants me to do with my life. He has opened numerous doors and this one has just blown me away."
Bradley works full-time at CARF Accredited Foster care/adoption agency and part-time at the Charlotte-Douglas airport. She and her two children live in Gastonia.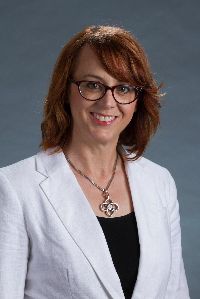 Pam Brown
Brown is enrolled at Winthrop, seeking a B.A. in Art Education. She is married with six sons, ranging in ages from 12 to 24.
Brown dreams of becoming a teacher. "Upon completing my degree, I will be so excited to jump right in and teach at a public school. I would like to reach as many children as possible and be a positive influence in their early years. From kindergarten to 5th grade I could encourage them to hang onto their creativity - never let it go. I will foster an art environment where they regularly have input into lesson plans."
Before accepting her scholarship, Brown worked full-time at a charter school. She and her family live in Rock Hill.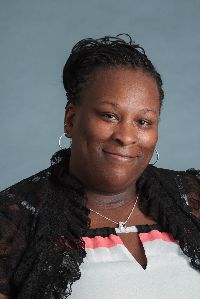 Shauna Burger
Burger enrolled at a small college in Tennessee following high school. But illness forced her to withdraw after one semester. Today, she's a single mother of four and a junior at Belmont Abbey College, majoring in business administration. She also works in the Veteran's Affairs department at Central Piedmont Community College.
In tough moments, she thinks of her mother, who earned a master's degree in education later in life. Burger hopes to earn a master's someday as well. She wants to show her children that "education is the only thing that will help make your life better. Education is the only thing that cannot be taken back. The more you know, the more you can provide for your family."
Burger currently holds an associate degree in office administration. She and her family live in Gastonia.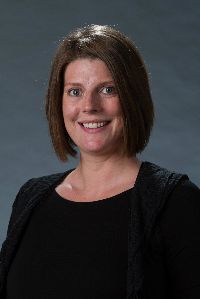 Katie Jensen
Jensen is enrolled at UNC Charlotte seeking a B.S. in Psychology, with a minor in Biology. She is married with two daughters.
Although Jensen has faced challenges in her life, she plans to pay it forward and teach her children along the way. "I want to give back when and where I can. I want to share my story with women who are where I have been, to help them by encouraging them and giving the tools they need to move to the next level. I want to find the underlying causes for the genetic defects that cause diseases like Alzheimer's. Most importantly, I want to teach my daughters what resilience and strength look like so that they too can make a difference in the world without the struggles I had to go through."
She and her family live in Charlotte.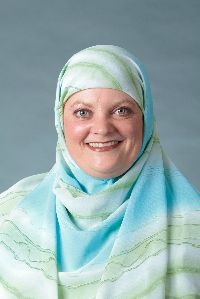 Annette McMullen
Annette McMullen is a rising senior at Winthrop University and a candidate for a B.S. in Biology with a concentration in Biomedical Research.
McMullen faced extraordinary challenges during her youth. She was raised by her grandmother. By age 14 she had to find a job to help support the family. After high school, McMullen took on even more responsibility as the primary caregiver for her grandmother; by age 20, she was the executor of her grandmother's estate. "It was impossible to attend school and work a full-time job to pay the bills," she says.
She never lost her desire to go to college. The mother of one son, McMullen plans a career in research. "I hope to help find cures to diseases that, as of now, are incurable," she says. She is also passionate about involving girls in science: "We as a society could be passing up the next Albert Einstein because she wears a skirt. We have to change this mentality and allow our girls to know that it is okay to be smart, and to like math or chemistry."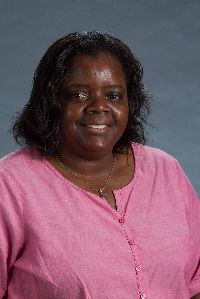 Nicole McRavion
McRavion is enrolled at Belmont Abby seeking a B.S. in Educational Studies, while working full-time in the financial industry and maintaining a 3.5 GPA.
McRavion shares why she returned to school. "I wanted to complete my education, while proving to myself that I could accomplish a goal that was set so many years ago.  I also wanted to demonstrate to my child that it's possible to not only accomplish a goal while working full-time, but also graduate with honors.  In the end, I would like for him to always work to be his best and not accept anything less."
McRavion and her son live in Gaston County.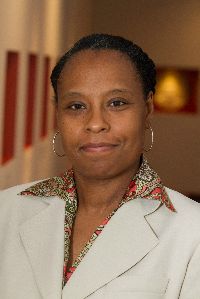 Charlyn Paige
Charlyn Paige was once a teen parent with a daughter who suffered severely from asthma. That was the first of many setbacks for the family, including job losses. But today, Paige is a junior at Johnson C. Smith University, seeking a B.S. in Business Administration. Her career interests include hospitality, tourism, and project management. She also hopes to start a non-profit organization for women with reproductive cancers, in memory of her best friend.
Paige is a single mother of three grown children and a daughter in fourth grade. "Having an education allows you to have a voice," she says. "It gives you privilege that cannot be taken away."
The family lives in Huntersville.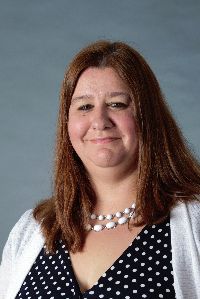 Sheri Perez-Segura
A junior at Winthrop University, Perez-Segura is pursuing a B.S. in Family & Consumer Sciences and a minor in Spanish. She is a single mom of four children.
Perez-Segura has overcome a family background that includes addiction and abuse. She quit school at age 13. For two years, she received no formal education. Then she attended a private school and worked to pay her fees, but the challenge of a job, school, and caring for her younger siblings proved insurmountable at such a young age.
Perez-Segura resumed her education as an adult and earned her GED at age 35. "I teach my kids that you have to work for what you want and that education is the key to living out your dream," she says. Her daughters, at 9 and 13, have already researched and chosen colleges for themselves.
Following graduation, Perez-Segura plans to obtain a master's degree in English as a Second Language and work with non-English speaking families to help them be successful in school. Read an interview with Perez-Segura at Charlotte Five.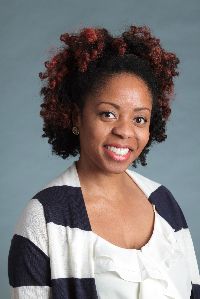 Cheryl Ross
As a teenager, Ross believed there was no money for her to attend college. So she didn't study as hard as she could in high school. Her 14-year-old daughter is learning differently through her mom's example.
Ross, a senior at UNC Charlotte, is majoring in biology and minoring in psychology. The single mom hopes to attend dental school following graduation.
Ross was recognized during an annual luncheon held by the university's Office of Adult Students and Evening Services. She was also a speaker, and during her presentation, she said returning to school reminded her of the film "Back To The Future." Remember the DeLorean time machine from that movie? UNC Charlotte and a college education are like that, she said, because they help students change their lives. She believes education is critical for success, especially for women.