Scholarship Recipients – 2018/2019
ANSWER has awarded scholarships to 16 mothers for the 2018-2019 school year. ANSWER provides scholarships to mothers 25 years of age and older in Mecklenburg and surrounding counties pursuing a four-year college degree in the field of their choice or a two-year degree in nursing, or CPCC's Health Careers Program.
Meet our scholars: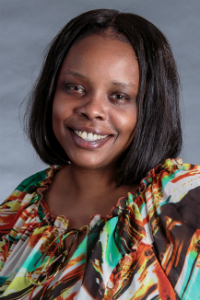 Nyakio Berry
Nyakio Berry had a son before she finished high school, but later earned her diploma as well as an associate degree in culinary arts. As it turned out, that field was not an ideal fit. While she receives great satisfaction from her present job as a teacher at a day care center, Berry's ultimate desire is to serve others in a different way--to "secure a position in the courthouse working to keep juveniles out of the system."
Berry is pursuing a double major in criminal justice and human services at Gardner-Webb University, with expected graduation in 2020. Her family includes her husband, two grown children, and a seven-year old son. She lives in Charlotte.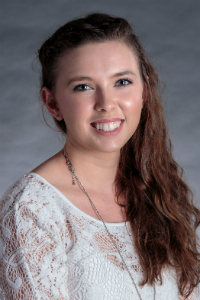 TJ Brinkman
This year, TJ Brinkman of Statesville will receive her B.A. in Biology from UNC Charlotte. Brinkman will have earned this degree in spite of eight years of debilitating, chronic pain and being a working single mother. She works full-time whenever possible.
Having been without nurturing parents of her own, Brinkman is thankful that her ex-boyfriend's mom stepped into that role to help both Brinkman and her little boy.
Brinkman wants to become a teacher. "My heart is telling me that I need to get this degree and I need to help children who were like me. My son is going to understand where we came from (because we have struggled together). Together we are going to appreciate the humbleness and strength that accrues when someone overcomes adversity."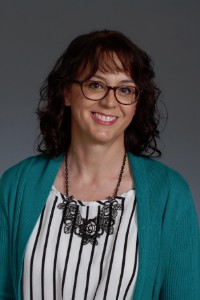 Pam Brown
Brown is seeking a B.A. in Art Education at Winthrop University. She is married with six sons, ranging in ages from 12 to 24.
Brown dreams of becoming a teacher. "Upon completing my degree, I will be so excited to jump right in and teach at a public school. I would like to reach as many children as possible and be a positive influence in their early years. From kindergarten to 5th grade I could encourage them to hang onto their creativity - never let it go. I will foster an art environment where they regularly have input into lesson plans."
Before accepting her scholarship, Brown worked full-time at a charter school. She and her family live in Rock Hill.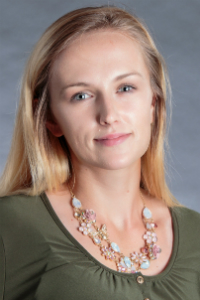 Debbie Burtrum
Debbie Burtrum is earning an associate degree in nursing at Gaston College, and hopes afterwards to earn a four-year degree in her field.
Burtrum was a teen mom, which resulted in falling behind in academics and dropping out of high school. Her childhood had been sorely affected by her father's drug addiction. As a young child, she also had the adult responsibility of caring for her diabetic grandmother and a grandfather with a serious heart condition. "Caring for them kept my mind off the worries of the life I was given," Burtrum says. A friend's parent stepped in as a positive role model.
Burtrum's desire to be a nurse stems from wanting "to leave a legacy for my children and make a difference in people's lives." She is married with four girls, ages 2 to 11.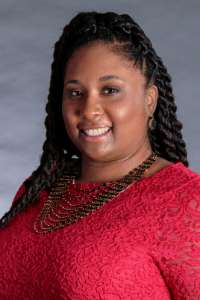 Tisha Campbell
A single mother of four children between the ages of ten and eighteen, Tisha Campbell is a senior at Johnson C. Smith University. She is earning a bachelor's degree in business administration with a concentration in management.
Already working full time, Campbell believes that obtaining her undergraduate degree will allow her to further advance in her career. She hopes to work as a human resource manager. By providing a strong example, she also hopes to teach her children how education will help them persevere.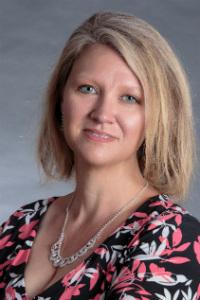 Angela Edwards
Angela Edwards is a sophomore at Gaston College. She will receive her associate degree in nursing in May 2020. After that, she hopes to pursue a B.S. in Nursing at Appalachian State University.
Edwards' career goal is to work as a nurse in an emergency room or in labor and delivery. "I feel God will lead me exactly where He wants me," she says.
Married with two grown children and a daughter in elementary school, Edwards wants to be a strong role model. "I hope that my youngest daughter will pursue a college education without thinking that it is optional." She and her family live in Mt. Holly.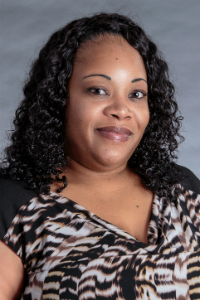 Kimberly Fowler
Kimberly Fowler, a single mother of four, is studying for a human services technology degree at Central Piedmont Community College.
Fowler works full-time for a nonprofit that advocates on behalf of sickle cell disease (SCD). One of her sons lives with the illness. SCD has affected her family's life in many ways. At one point, Fowler was unemployed so she could stay home to care for her son. The family was homeless for a time.
"I am stronger than I have ever been and I do believe that my understanding of the lifestyle that comes with SCD needs to be shared," she says. "I will be that voice, not just for my son, but for the SCD community across the globe."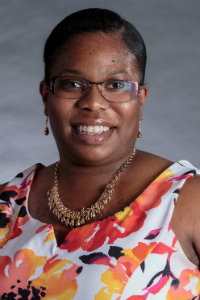 Shayna Gales
Shayna Gales is a senior at Queens University of Charlotte, earning a B.A. in General Studies with a concentration in business leadership. She is ANSWER's first scholar at Queens and part of the university's four-year degree program designed especially for adult students.
Gales says her experience in the U.S. Army has helped her stay grounded as she balances work, school, and motherhood as a single mom of a four-year-old daughter. She hopes to teach her daughter that "you should pursue education as long as you live."
Following graduation, Gales would like to work in human resources. She is especially interested in building opportunities for veterans in the workforce.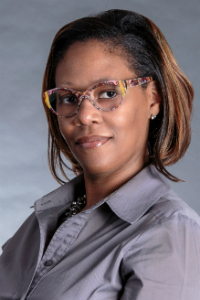 LaWanda Goodman
A single mom of a child in elementary school, LaWanda Goodman is a senior at Belmont Abbey College. She is pursuing a B.A. in Interdisciplinary Studies with a minor in business and a concentration in human relations.
Goodman didn't attend college following high school because she needed to work; she was already living on her own in 12th grade. Currently, she works full-time at Atrium Health and pursues her degree at night.
To her daughter, she wants to impart how important it is "to attend school while you are young - before you obtain responsibilities like a husband or children. School will help you achieve your career goals. You have to have a degree in this day and age."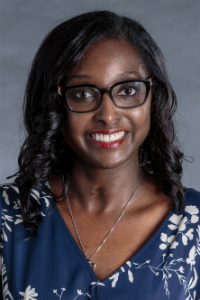 Consuella Harge
Consuella Harge, a senior at UNC Charlotte, is seeking a B.A. in Mathematics with an actuarial science concentration. She is a mother of two children, a 10-year-old boy and a 2-year-old girl.
Harge has faced many obstacles in her life, including lupus and long-term effects from post inflammatory fibrosis, which left her in a coma for nearly 20 days in 2014. She strives to teach her children the importance of having a positive attitude about the future ahead of them. She wants them to know that knowledge and education will help them to do anything in the world.
Harge plans to become an actuary upon graduation.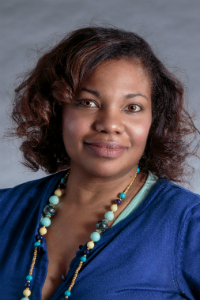 Kaye Lee
Kaye Lee is a sophomore in Johnson C. Smith University's social work program and hopes to earn her master's degree in the field someday. She's a single mother of two children and works as an administrative assistant to support her family while earning her degree.
Earlier in her life, Lee worked long hours and didn't have the time or discipline for higher learning, she says. Nor did she know how to navigate the complex world of scholarships and financial aid. "Now I realize my most important career is obtaining an education. The moment I stepped on campus to attend my first class, I saw a new world, an unveiling. Just standing there surrounded by possibilities was winning."
Lee is teaching her children to read adamantly, ask questions, establish good study habits, and cherish and pursue knowledge.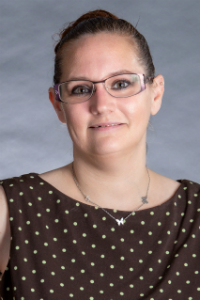 Janet Maslankowski
With the goal of a career helping children in foster care or managing cases for a child protective services agency, Janet Maslankowski is earning a B.S. in Psychology and Human Services at Montreat College.
She and her husband live in York, S.C., and are parents of four boys ages 13 to 23. Maslankowski had her first child at 16. While she was able to finish high school, she had to drop out of college earlier in life to work and support her family.
For the past several years, she has been impacted by health issues. "I have decided to be stronger than the illness and show my children that no matter what life throws at you, you are ultimately responsible for either giving up or having strength to get back up," she says. She wants her children to understand that college is important "to help you get a job that makes you happy."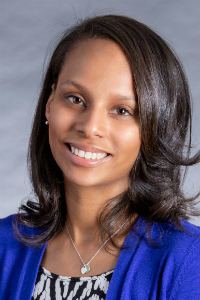 Courtney Mayo
Scheduled to graduate from UNC Charlotte in spring 2019, Courtney Mayo is pursuing a dual major of special education/elementary education.
Mayo had her first child when she was a teenager and couldn't continue her education until much later. Supporting her child was priority one. Today, she works full-time and has three children, ages 2 to 12.
Her boyfriend of seven years has been "one of the most supportive people in my journey of obtaining my degree," she says.
Following graduation, Mayo hopes to be a kindergarten teacher in an inclusive classroom, and later a school counselor. Her ultimate goal is to open a recreation center that supports Charlotte youth with sports, tutoring, counseling and affordable after-school care.
Laurel McLain
Laurel McLain, a single mother of three, is a junior at Belmont Abbey College, earning a B.S. in Business Administration and a minor in information technology.
McLain briefly lived in a homeless shelter as a child. She says her academic experience has helped her gain confidence that she lacked in earlier years. "With each assignment, each grade, each completed semester, I became more confident in my own abilities. I am finally proud of myself and can see my worth," she says. "More importantly, I see that I can make a difference in my community and the world around me."
McLain works full-time as a senior IT technician and website administrator for Lincoln County Government. She also serves on the board of a homeless shelter in Lincoln County.
She says she wants to show her children "no matter what your circumstances are, you must never give up. Goals, dedication and hard work are important ingredients for a happy, meaningful and successful life."