Scholarship Recipients – 2019-20
ANSWER has awarded scholarships to 21 mothers for the 2019-20 school year. ANSWER provides scholarships to mothers 25 years of age and older in Mecklenburg and surrounding counties pursuing a four-year college degree in the field of their choice or a two-year degree in nursing, or CPCC's Health Careers Program.
Meet our scholars: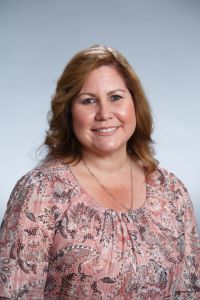 AIDA BARBARA ALCALA
Aida Alcala is a senior at Belmont Abbey College, pursuing a bachelor's degree in education studies with a minor in psychology.
A divorced mother of a nine-year-old son, Alcala's top priority is her family, education, and faith. In addition to working part-time at the Lake Norman Community Health Clinic, Alcala dedicates time and effort to her college studies. Her childhood was challenging and bullying led to low self-esteem. But she returned to school and obtained two associate degrees and a registered medical assistant license.
Today, she wants to finish school in memory of her father who recently passed and make her family proud of her educational pursuits. She also hopes to earn a master's degree someday. Alcala is adamant about the power of education. "Never give up – no matter how young or how old, it is never too late to learn."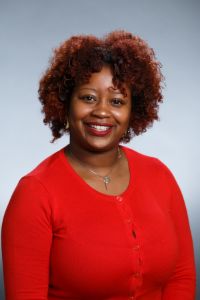 DONISE ANDERSON
As ANSWER's 2019-2020 Levine Scholar, Donise Anderson received additional scholarship funds from ANSWER for academic excellence. She is a sophomore at Johnson C. Smith University, studying for a bachelor's degree in business administration.
Anderson believes a college education "can open many doors." Her parents divorced when she was a child and as a result, her mom worked very long hours to provide for the family. Higher education could have changed the course of her mother's health and life, if only the opportunity had been available.
Today, Anderson strives to set the best example for her 16-year-old son and envisions he will go to college as well. She is married and works full-time with Synchrony Financial while attending college. Her goal is to work in human resources management following graduation.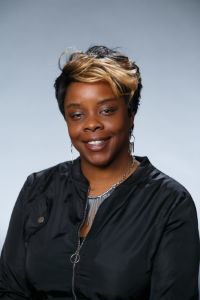 Nyakio Berry
Nyakio Berry had a son before she finished high school, but later earned her diploma as well as an associate degree in culinary arts. As it turned out, that field was not an ideal fit. While she receives great satisfaction from her present job as a teacher at a day care center, Berry's ultimate desire is to serve others in a different way--to "secure a position in the courthouse working to keep juveniles out of the system."
Berry is pursuing a double major in criminal justice and human services at Gardner-Webb University, with expected graduation in 2020. Her family includes her husband, two grown children, and a seven-year old son. She lives in Charlotte.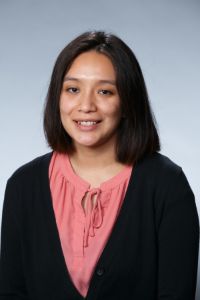 VIRIDIANA BLACKBURN
Viridiana Blackburn became a mother at the age of 22 and realized the importance of providing a stable home for her child. She earned an associate degree but wanted even more. Today, she is a senior at Queens University of Charlotte and her daughter, now 8 years old, is one of her biggest supporters. Blackburn plans to graduate in May 2020 with a bachelor's degree in health science.
Blackburn is a full-time pharmacy technician with Atrium Health. She sought a bachelor's degree to broaden her long-term career opportunities in the health field. Blackburn's childhood helped shape her ambition. She grew up the eldest of five siblings in the Bronx, New York. Both her mother and grandmother had children at an early age. Blackburn wants her daughter to know "it's never too late to change your life for the better."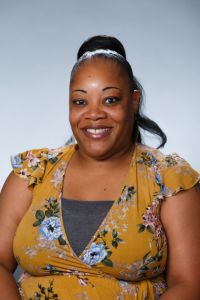 Kimberly Fowler
Kimberly Fowler, a single mother of four, is studying for a human services technology degree at Central Piedmont Community College.
Fowler works full-time for a nonprofit that advocates on behalf of sickle cell disease (SCD). One of her sons lives with the illness. SCD has affected her family's life in many ways. At one point, Fowler was unemployed so she could stay home to care for her son. The family was homeless for a time.
"I am stronger than I have ever been and I do believe that my understanding of the lifestyle that comes with SCD needs to be shared," she says. "I will be that voice, not just for my son, but for the SCD community across the globe."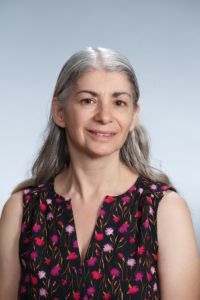 GRACE GRENGA
Grace Grenga is finally fulfilling her calling. A married mother of two teenagers, she is a junior at Queens University of Charlotte, earning a bachelor's degree in English.
Grenga earned an associate degree in nursing in 1998 and while pursuing a bachelor's degree became pregnant with her first child. With the primary focus on her family, she made the decision to temporarily place her career aspirations on hold.
Now that her children are teenagers, Grenga is following her passion for words and creative writing. Her long-term goals include writing a novel and teaching creative writing to students of all ages, especially those in high-risk demographics.
Grenga hopes to teach her children that "education is more than a means to a well-paying job; it's an opportunity to develop your natural talents and fulfill your true purpose in life." She and her family live in Mooresville.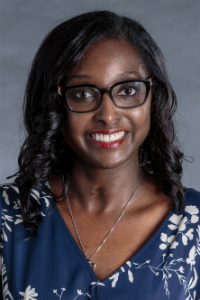 Consuella Harge
Consuella Harge, a senior at UNC Charlotte, is seeking a B.A. in Mathematics with an actuarial science concentration. She is a mother of two children, a 10-year-old boy and a 2-year-old girl.
Harge has faced many obstacles in her life, including lupus and long-term effects from post inflammatory fibrosis, which left her in a coma for nearly 20 days in 2014. She strives to teach her children the importance of having a positive attitude about the future ahead of them. She wants them to know that knowledge and education will help them to do anything in the world.
Harge plans to become an actuary upon graduation.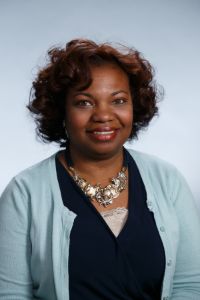 Kaye Lee
Kaye Lee is a junior in Johnson C. Smith University's social work program and hopes to earn her master's degree in the field someday. She's a single mother of two children and works as an administrative assistant to support her family while earning her degree.
Earlier in her life, Lee worked long hours and didn't have the time or discipline for higher learning, she says. Nor did she know how to navigate the complex world of scholarships and financial aid. "Now I realize my most important career is obtaining an education. The moment I stepped on campus to attend my first class, I saw a new world, an unveiling. Just standing there surrounded by possibilities was winning."
Lee is teaching her children to read adamantly, ask questions, establish good study habits, and cherish and pursue knowledge.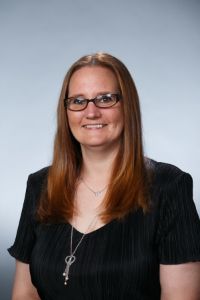 Janet Maslankowski
With the goal of a career helping children in foster care or managing cases for a child protective services agency, Janet Maslankowski is earning a B.S. in Psychology and Human Services at Montreat College.
She and her husband live in York, S.C., and are parents of four boys ages 13 to 23. Maslankowski had her first child at 16. While she was able to finish high school, she had to drop out of college earlier in life to work and support her family.
For the past several years, she has been impacted by health issues. "I have decided to be stronger than the illness and show my children that no matter what life throws at you, you are ultimately responsible for either giving up or having strength to get back up," she says. She wants her children to understand that college is important "to help you get a job that makes you happy."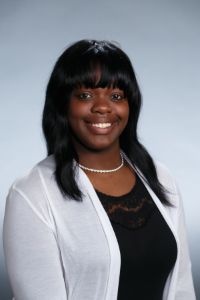 JACOYA MCDOWELL
Jacoya McDowell is pursuing a bachelor's degree in business with a concentration in criminology at Johnson C. Smith University. She plans to graduate in May 2021.
McDowell became a young mom after initially completing two years of college. Although she made a valiant attempt to remain enrolled, she was unable to continue her studies. With the encouragement of her husband and family, McDowell later returned to college.
McDowell hopes her children, ages six and three, will look to her as an "inspiration to never give up on their dreams." Her future plans are to work with inner city youth to provide resources and tools vital to their long-term success. She says she hopes to teach her children "that education is key in life, and to never give up because their mother didn't!"
Laurel McLain
Laurel McLain, a single mother of three, is a senior at Belmont Abbey College, earning a B.S. in Business Administration and a minor in information technology.
McLain briefly lived in a homeless shelter as a child. She says her academic experience has helped her gain confidence that she lacked in earlier years. "With each assignment, each grade, each completed semester, I became more confident in my own abilities. I am finally proud of myself and can see my worth," she says. "More importantly, I see that I can make a difference in my community and the world around me."
McLain works full-time as a senior IT technician and website administrator for Lincoln County Government. She also serves on the board of a homeless shelter in Lincoln County.
She says she wants to show her children "no matter what your circumstances are, you must never give up. Goals, dedication and hard work are important ingredients for a happy, meaningful and successful life."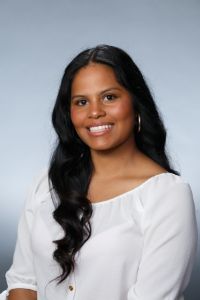 JESSICA MINAYA
Jessica Minaya a senior at Belmont Abbey, earning a bachelor's degree in interdisciplinary studies with a minor in business management.
A married mother of three children, ages nine, five, and two, Minaya works full-time at Wells Fargo. She is seeking a degree to advance her career and future prospects.
In addition to achieving personal goals, Minaya wants to show her children that it is never too late to pursue higher education. Minaya shared, "Education is something that can never be taken away."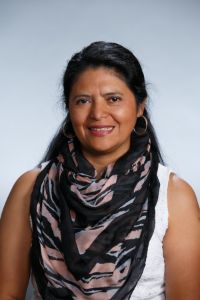 BLANCA NOWLAN
Originally from El Salvador, Blanca Nowlan is a junior at Johnson C. Smith University, earning a bachelor's degree in social work. She is married with two children, ages 21 and 14.
With English as a second language, she faced difficulties in seeking higher education that appeared insurmountable at times. Upon graduating from high school, Nowlan started working and purchased a home before she became pregnant with her first child. There was simply not enough money for a college education.
Today, Nowlan has renewed her passion for education. With her unique ability to use bilingual language skills, she can empower others to pursue social and economic independence. Nowlan hopes to become a social worker and help women overcome their obstacles in pursuit of excellence.
According to Nowlan, "Education opens doors to opportunities and gives you a place in society."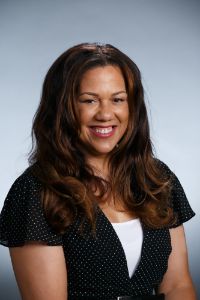 STACIE POMPILI-TOWE
A sexual assault earlier in her life. A bout with breast cancer more recently. Nothing is going to stop
Stacie Pompili-Towe, whose husband has lovingly nicknamed her "Bulldog" for her tenacity. A senior at Winthrop University pursuing a bachelor's degree in social work, Pompili-Towe has persevered despite the odds.
Education has always been important to her, but she lacked sufficient financial resources and family support during first attempt at a four-year college. Instead, she pursued a cosmetology career and successfully opened a hair salon. She also survived a sexual assault in her 20s.
Pompili-Towe returned to college and successfully earned an associate degree from Central Piedmont Community College, followed by enrollment at Winthrop. However, breast cancer and a double mastectomy in 2018 threatened to slow her progress once more. Despite the difficulties associated with trauma and cancer, Pompili-Towe says, "It is never too late to pursue a dream! I want our children to understand what it means to be stronger than the adversity you face."
Pompili-Towe writes a breast cancer blog, "But What About My Hair?" She works part-time as a hair stylist. Upon earning her degree, Pompili-Towe plans to work with women dealing with PTSD and trauma.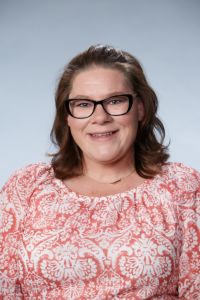 ADRIENNE SHIPP
Adrienne Shipp has overcome tremendous obstacles to become a small business owner of a vinyl printing company and a current college student. She is pursuing an associate degree in nursing at Gaston College. Following graduation in May, she hopes to enroll in an RN-to-BSN program in psychiatric nursing.
Shipp began working at age 14, then dropped out of high school at 16. At the time college wasn't even a consideration. She became a two-time divorced mother of two children with another child on the way. Virtually homeless, Shipp slept on the couches of family and friends. Knowing this was not the life she planned, Shipp accepted an opportunity for temporary housing in 2012 through Jackson Park Ministries, a nonprofit offering family sustainability services. Shipp focused on rebuilding her life from the inside out.
She earned a GED in 2017 and enrolled in college in 2018. Along with her companion, she shows her children who are now 18, 13, and six that dedication is vital to success. "We do not have to be victims of our circumstances," she says.
After completing her degree, Shipp hopes to work with children and adolescents who are living with mental illness.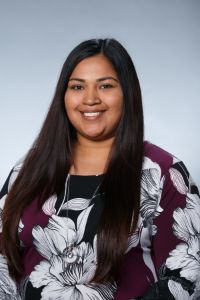 CINDY SOLORZANO
Cindy Solorzano became a teen mom when she was 15 years old. Through many acts of determination, she earned an associate degree after high school. However, the demands of motherhood made pursuing higher education challenging.
The example of her hard-working parents, who are both teachers with master's degrees, gave Solorzano the motivation to return to college as a married mother of three children, ages 10, five, and three. Today she is a senior at UNC Charlotte, pursing a bachelor's degree in criminology.
In addition to juggling the demands of college studies and home life, she works full-time as an administrative assistant with Mecklenburg County. According to Solorzano, "Anything is possible regardless of the obstacles that life throws at you."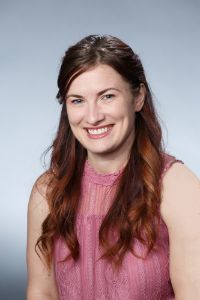 AMANDA TAHLMORE
Amanda Tahlmore is a senior at Carolinas College of Health Sciences and will earn an RN degree in nursing.
Although once subjected to the emotional and financial effects of a tumultuous relationship, Tahlmore found the will to rise above the turmoil. While operating a video company for more than 12 years, she met a single mom whose son was battling cancer. This encounter inspired her to pursue a new career in the medical field with the goal of helping others.
Today, Tahlmore works part-time as a healthcare tech at Atrium Health in the Cardio Thoracic Intensive Care Unit. She attends college while raising a 10-year-old daughter. "I feel like there's this force pushing me forward," she says. " I'm achieving things I never thought I was capable of."
She is grateful that her life experiences have taught her daughter the value of hard work and the importance of education. Tahlmore plans to continue her career in the medical field and says "the payoff is right around the corner."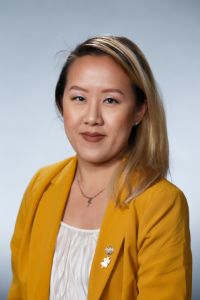 MAIGHIA VANG
As a child of immigrant parents, Maighia Vang struggled between the complexities of conservative Hmong values and the openness of Western culture. After high school she enrolled in college but did not have the motivation to maintain the necessary grades, which led to academic probation and ultimately her dismissal from school. Around the same time, she learned she was pregnant and was kicked out of her home. Devastating events seemed to come one after the next and Vang lost her desire to live.
Thankfully, with the help of mental health counseling, Vang says she realized she deserved a "chance to pursue happiness without being judged as selfish." Today, she is raising two children, ages seven and five months, with her partner. According to Vang, "We choose what we'd like to do about our experiences, whether good or bad, and how we allow it to affect and define us as an individual."
Vang has chosen a career path to empower and help others affected by trauma and adversity. She is a junior at Queens University of Charlotte and plans to graduate in May 2021 with a bachelor's degree in human services.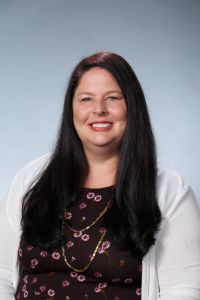 JENNY VAN-STRAHLEN
Jenny Van-Strahlen is working towards a bachelor's degree in psychology and human services at Montreat College, with projected graduation in May 2021.
Van-Strahlen has seen more than her share of heartaches, starting with her mother's death at the age of five. As a result, she lived in a foster home and with extended family members throughout her early childhood. During the first year of college, Van-Strahlen was sexually assaulted and found it difficult to return to school. Life took another unexpected turn in her mid-20s when Van-Strahlen's first marriage ended and she found herself homeless.
She sought a fresh start in Charlotte fifteen years ago. Today, Van-Strahlen is remarried with three adopted children, ages 19, 12, and four. She has a passion for working with children who have experienced neglect and trauma and is an advocate for broadening access for adopted children to mental health services. Van-Strahlen believes, "God can use something horrific for good" and has future plans to provide Trust-Based Relational Intervention (TBRI) therapy to children.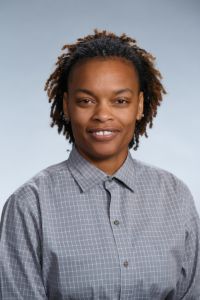 TEZ WATFORD
As a rising academic star, Watford graduated from high school a year early and moved out of state with her daughter to attend college. She hoped to provide her child with opportunities that she did not have growing up in Section 8 housing in Virginia. However, managing financial responsibilities always took priority over college studies and ultimately led to Watford postponing school in order to maintain a stable job.
Life took an immediate turn after a car accident in 2015 resulted in a traumatic brain injury. Doctors thought the injury would not improve but Watford says she became more determined then ever to persevere. "I refused to see my future wasted."
Today, Tez Watford is a junior pursuing a bachelor's degree in business management from Belmont Abbey College. She has successfully achieved the dean's list and is determined to pursue excellence as an example to her now 16-year-old daughter and others that all things are possible to those who believe.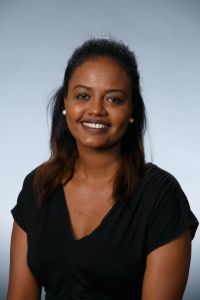 FITIH WOLDEGIORGIS
Fitih Woldegiorgis is a junior at Winthrop University, seeking a bachelor's degree in business.
As a mother of two children, ages 11 and six years old, Woldegiorgis recognizes the opportunities that a college education brings – now and into the future. As a young adult, she started college a few times but felt she lacked the necessary discipline to remain enrolled. Today, she is determined to forge forward despite the challenges of balancing school and family.
Woldegiorgis teaches her children that "education is important if you want to be successful in life." She sets an example of what can be accomplished with hard work and dedication and plans to use her degree in the health care field.