Meet our Scholarship Recipients 2021-22
ANSWER has awarded scholarships to 18 mothers for the 2020-21 school year. ANSWER provides scholarships to mothers 25 years of age and older in Mecklenburg and surrounding counties pursuing a four-year college degree in any field or select two-year degrees.
Meet our scholars: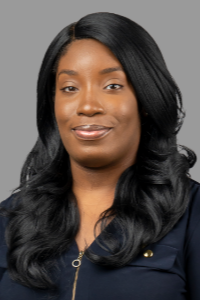 Raven Barber
Raven Barber is working toward her Associate in Nursing from York Technical College, but that's just the first step in her ambitions. She plans to continue her education with an ultimate goal of completing an advanced practitioner or doctoral program.
The traditional higher learning route did not fit her after high school even though she felt pressured by family and friends to do so. She is now ready for her college journey because her daughter is older.
Barber says that being a single mom has made her strong. She knows that she can and will rise above the statistics; she knows she is capable. With that attitude she hopes to teach her daughter you can achieve on your timeline, be who you are, and set out to live your best life. The family lives in York, South Carolina.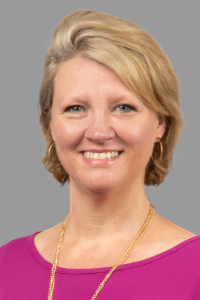 Angela Edwards
Angela Edwards became a single mom at 17 and did what was needed to financially support herself and her child with support from her parents. Today, she's married with one child at home and two adult children. Her husband of 16 years is one of her biggest supporters. She is studying for a B.S. in Psychology from Belmont Abbey College while home-schooling their daughter. She hopes to use her degree to help others.
While growing up, Edwards watched her father work hard to provide for the family. Her family moved several times, always bettering their situation. Her father passed away at age 56 after fighting colon cancer for eight years. The doctors had not expected him to make it more than a year. Edwards is strong like her father. She wants her children to know that no matter how hard you fall, you always get back up and keep moving forward. Edwards lives with her husband and children in Mt. Holly.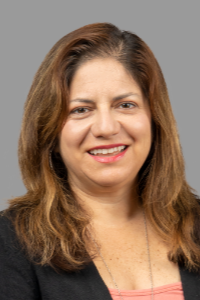 Johanna Enireb
Johanna Enireb is on track to graduate from Winthrop University in December 2021 with a B.S. in Early Childhood Education.  She attended community college for two years in Florida but after getting married, she and her husband relocated to North Carolina.  Her plan was to wait "one year" before going back to school so that she could qualify for in-state tuition. Then life happened – including three children – and school became less of a priority.
While substitute teaching, Enireb found a love and sees teaching as her calling. Now that two of her children are teenagers and one is a pre-teen, it's easier for Enireb to focus on completing her degree. She wants to show her children that you can achieve your dreams with hard work and dedication.  Enireb and her family live in Indian Land, S.C., and she hopes to teach in a local public school in South Carolina.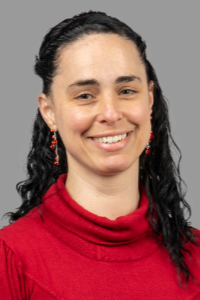 Reagan Ferro
At 18, Reagan Ferro was a pre-med student, hoping to become a doctor. But she dropped out after two and a half years to work two jobs and help a loved one financially. She later opened a daycare center, married, and had four children, but her dreams of college kept getting pushed back. Being a college dropout made her feel incomplete.
When she lost father to complications from Covid-19 – and had to watch his funeral over Zoom – she knew she was ready for a transformation. It was time to become the medical professional she always wanted to be.
Now a single mom, Ferro is earning a B.S. in Nursing from Queens University of Charlotte. Ferro hopes to teach her children that it is never too late to start over, never too late to go back to school. Her family calls southeast Charlotte home.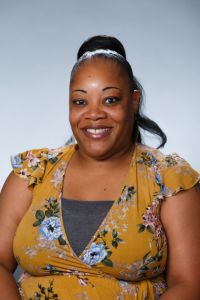 Kimberly Fowler
Kimberly Fowler, a single mother of four, is studying for an Associates degree in Medical Office Administration from Central Piedmont Community College..
Fowler is an advocate on behalf of sickle cell disease (SCD). One of her sons lives with the illness. SCD has affected her family's life in many ways. At one point, Fowler was unemployed so she could stay home to care for her son. The family was homeless for a time.
"I am stronger than I have ever been and I do believe that my understanding of the lifestyle that comes with SCD needs to be shared," she says. "I will be that voice, not just for my son, but for the SCD community across the globe."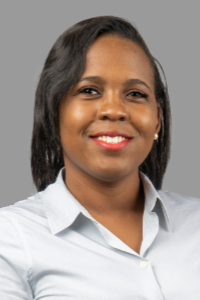 Takisha Griffin
Takisha Griffin is her B.S. in Social Work from Johnson C. Smith University while also holding a full-time job. She ultimately wants to counsel teens and teen mothers, so upon graduation she hopes to pursue her master's degree and become a licensed clinical social worker.  
Griffin started college as a traditional student after high school but as a young mother, she struggled with balancing being a new mom and her studies. She left college to focus on her child and also to help support her grandmother.
Griffin feels she has been blessed with a second chance now to fulfill her life's purpose.  She is using that chance to show her two children what it means to value education and the impact it can have on their future. Griffin lives in Wingate with her son and daughter.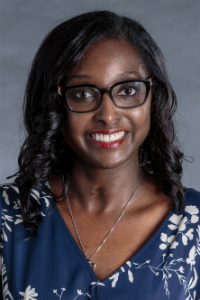 Consuella Harge
Consuella Harge is seeking a B.A. in Mathematics with an actuarial science concentration at UNC Charlotte​. She is a mother of two children.
Harge has faced many obstacles in her life, including lupus and long-term effects from post inflammatory fibrosis, which left her in a coma for nearly 20 days in 2014. She strives to teach her children the importance of having a positive attitude about the future ahead of them. She wants them to know that knowledge and education will help them to do anything in the world.
Harge plans to become an actuary upon graduation.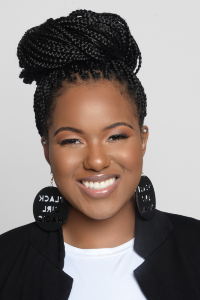 LaToya Hill
A single mom of an 11-year-old daughter, LaToya Hill is a junior at Johnson C. Smith University, seeking a degree in Sports Management.
Hill worked as a paralegal for several years but knew it was not the career for her so she pivoted. She received a diploma and license in massage therapy. Through her massage therapy business, she became aware of the field of sport management. Hill is determined to thrive in a business she has developed a real passion for.  With her background and this degree, she wants to develop her own athletic management business, helping young athletes and their families prepare for the transition into professional sports. 
"Education is the first step to success," she says. "The rest is all about who you know. You meet some amazing people while you are obtaining your education." Hill has worked hard to create a secure life for her daughter, including purchasing their home in northwest Charlotte.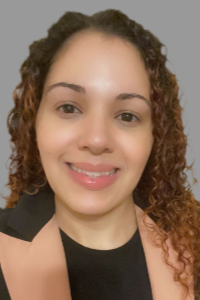 Erica Lanausse
Erica Lanausse is working toward a B.S. in Nursing from Queens University. She says that after years of leading a "rebellious life," she turned her life around once she became a single mom at age 25. Her daughter gave her hope and inspired her to achieve more in her life.
Lanausse earned an associate degree from Central Piedmont Community College and works full- time at Atrium Urgent Care. Her goal is to earn a master's degree and work as a physician assistant. Her life lessons taught her to be appreciative, caring, goal-oriented and empathetic.
She wants to leave these footprints in this world so her children can see there is no limit to what can be achieved. Lanausse wants her children to know that she did all she could to become resilient and a force to be reckoned with.
Erica Lanausse lives in the Northeast Charlotte with her husband Calvin and their four children, Mariyah, Nyemah, Carter and Sebastian.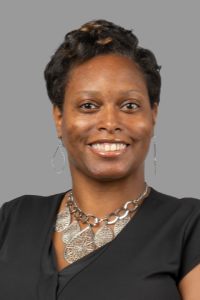 Kim Lewis
A mother of two daughters who works part-time for a nonprofit as a resource development strategist, Kim Lewis is studying for her B.A. in Business Management at Johnson C. Smith University.
In her job, Lewis works with people facing mental health and substance abuse challenges. After several years of encouraging others to achieve what they thought impossible, she decided it was her time to follow that guidance and pursue her own dreams. As Lewis says, "If not now, when? If not me, then who?" She feels her faith has significantly contributed to helping her through many of life's challenges and brought her and her daughters many triumphs.
Lewis originally went the traditional college route at age 18 but moved back home in her senior year when she became a single mom. She has taught both daughters that education and knowledge are key for success, and wants to be a shining example of what is possible with grit and tenacity. Lewis hopes to open an actuarial firm with her degree and help her younger daughter grow her bakery business. The family lives in Dallas.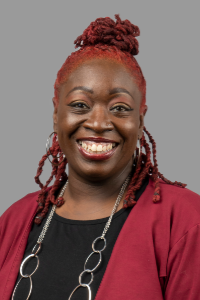 Karen McGirt
Karen McGirt worked as a cosmetologist earlier in her life, a career she used to successfully provide for her three children. Today, McGirt is married and shares six children, ages 10 to 27, with her husband, Redell.
McGirt is attending Johnson C. Smith University for a B.A. in Social Work. She recognizes the overwhelming need for social workers and feels called to help others. Along with her studies, she founded a nonprofit, Shifted Atmosphere Ministries, which strives to encourage and inspire adults and teens while providing life skills, coaching and spiritual counseling.
McGirt says she has experienced many setbacks throughout her life but always got back up, brushed off and kept the faith. Her goal was to do her best for her children and help them be successful. She can now focus on her own success as well and her desire to give back. She and her family live in Mint Hill.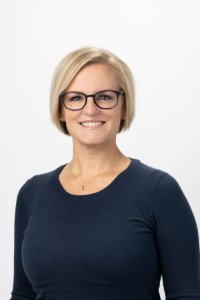 Deborah Olmstead
Deborah Olmstead is studying for an Associate Degree in Nursing at Carolinas College of Health Science with expected graduation in 2022.  College was once financially unattainable for Olmstead as a young single mom.  However, ever since her niece was diagnosed with Hodgkin's Lymphoma, Olmstead was driven to enter the medical field and help those who need it most.
She hopes to set a good example for her preteen son, "showing him that he too can reach his goals through hard work and determination."  By returning to school she has been able to bond with her son and help cultivate his love of science.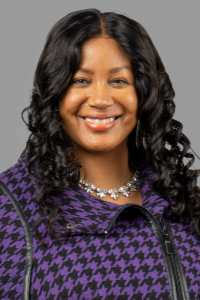 Shereka Rowell
Shereka Rowell says that without ANSWER Scholarship, she wouldn't be in college today, studying for a B.S. in Nursing from Pfeiffer University. While attending college, she will also continue to assist her husband in the daily operations of his trucking business. The mother of two hopes to work in nursing management at a hospital one day.
Though Rowell attempted college at the traditional age, she faced obstacles that made her drop out. "My story is very complex," she says. "The challenges I've faced as a woman, mother, and wife have been significantly difficult, but I'm still here and I'm still standing!"
She hopes that as her children witness their middle-age mom resume her education, they will learn that perseverance is key to achieving your dreams. Rowell lives with her family in Huntersville.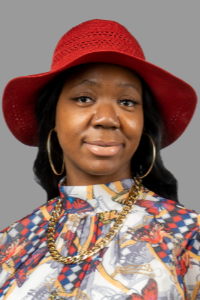 Zenobi Scott
Zenobi Scott wants to teach her 12-year-old daughter and all the children in her life that education is important and attainable no matter what your age. Scott is pursuing a B.S. in Psychology from Belmont Abbey College. Her goal is to earn a master's degree and develop a career in human services, advising and counseling people from all walks of life.
The traditional student track was never really open to Scott as she lacked support from her guardians or even a stable living environment as a teenager. Even with these obstacles, she obtained her GED and vocational training. 
Scott works as a truck driver. She is passionate about the role of women in the world and their pursuit of education. She believes that even in adversity, we not only survive but thrive from serving our community.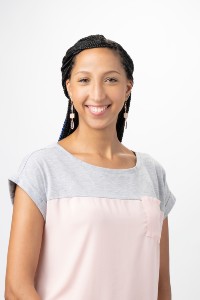 Lauren Surrat
Lauren Surrat, a single mom who works full-time, is earning an Associate Degree in Nursing from Carolinas College of Health Science. She plans to graduate in 2022.  Surrat was not able to attend college at the traditional age due to a lack of funding, but has embarked on a college education now to expand her career options.
Surrat finds inspiration in being a single mother of a four-year-old daughter. "Being a single mom is the hardest thing I have had to do while also trying to do what is best for my future.  My daughter had been with me through every obstacle I have encountered, and I wouldn't have made it this far without looking into her brown eyes every day."  That's all the motivation Surrat needs.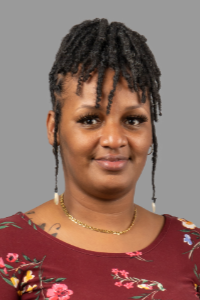 Monkia Wells
Monkia Wells is a first-generation college student, the first in her immediate family to graduate from high school and attend college. A sophomore at Winthrop University working toward her B.A in Business, she is the mother of three children.
Wells grew up the youngest of four and always knew she wanted to make something of herself. She has faced many obstacles that kept her from finishing college but feels now, with her children a bit older, she can continue what she started in her 20s. Her career goals include either owning a business or rising to a high-level position within a company.
Wells wants to show her children that they can be whatever they want if they stay focused, keep their grades up, be respectful and work hard: "They can do it just like Mommy."  Wells lives with her children and partner in Rock Hill.